With the 2014-2015 winter sports season underway, some athletes have decided to turn to crowdfunding for upcoming events.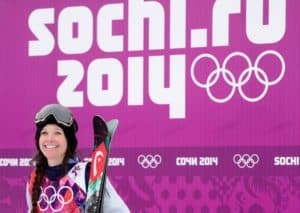 According to New York Times, one of the skiers using the funding method is freestyle skier, Keri Herman. The 32-year-old is ranked No. 1 in slopestyle and is fifth over all in the Association of Freeskiing Professionals.
While she's a tough competitor, Herman has a difficult time retaining her sponsors, who she thinks are more interested in "cute little 15-year-olds" than top-ranked older skiers. She debuted her crowdfunding campaign on RallyMe to continue her successful career.
Her campaign reveals Herman has received 4 X Games silver medals, 2013 Slopestyle World Cup Champion, named to the first ever Slopestyle Olympic Team, and consistently on the podium at most major competitions. Other titled include:
1st Grand Prix (Breckenridge, CO)
2nd Grand Prix (Park City, UT)
3rd Nine Queens Big Air + Best Style (Livigno, Italy)
4th Dew Tour (Breckenridge, CO)
6th X Games (Aspen, CO)
10th Sochi Olympics
Last month at Breckenridge's Dew Tour's slopestyle event, Herman shared, "I've been near the top of the sport for 10 years, but when I turned 30, my sponsors drop me. I'm forced to give away all this swag I got in Sochi to contributors. I want to keep this stuff, but I'd rather keep skiing, so it's like, 'I guess I don't need my USA hat.'"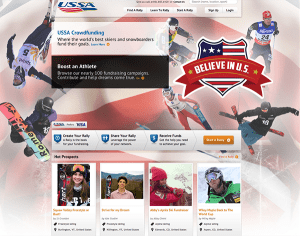 This isn't the first time that a world renowned athletes has launched a crowdfunding campaign in an effort to continue the sport. Some organizations such as U.S. Ski and Snowboard Association, U.S. Cycling, U.S. Speedskating, U.S. Bobsled and Skeleton, U.S. Fencing, U.S. Archery, and U.S. Canoe and Kayak have even established partnerships with crowdfunding platform RallyMe to create a way to accept contributions from fans.
Executive Vice President for athletics at the Ski and Snowboard Association, Luke Bodensteiner stated, "It's a tough discussion we have to have with our athletes, to tell them, 'You qualified for the team, but you still have to contribute to your own career."
Bodensteiner also noted that the association has changed how it spends its annual budget of $12 million to $14 million on its 185 national team members which includes prioritizing coaching, sports science, and even training facilities. The elite skiers on the men's and women's alpine teams are the only ones that have their expenses covered 100%.
Other U.S. athletes who have launched crowdfunding campaigns are speedskater Emily Scott, who received $60,000 through her GoFundMe project and snowboarder Justin Reiter, who reportedly lived in his truck for six months to save money while training and crowdfunding for the 2014 Sochi Olympics.
Although his campaign was a success, Reiter noted that he has no desire to use the crowdfunding method again, claiming that it "would not feel right to reach out to the same people who helped him get to Sochi."