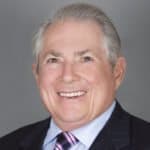 RCS Capital has made several changes to the Board of Directors including the appointment of Mark Auerbach as Board Chair, effective immediately.  Auerbach succeeds Nicholas Schorsch who has decided to step down.
Simultaneously William Kahane has resigned from the RCS board as well.
Auerbach commented on the changes;
"On behalf of the entire Board and the Company, I want to express our gratitude and appreciation to Nick and Bill for all that they have done for RCS Capital.  As a result of their vision, leadership and unrivaled dedication to the Company, RCS Capital has firmly established itself as an industry leader in investment advice and solutions for the retail investor."
Michael Weil, CEO of RCS Capital stated;
"With decades of executive and board-level experience, an unwavering goal-oriented focus, and a proven track record of delivering results for shareholders, Mark is the ideal choice to lead RCS Capital to the next level. "This transition is part of the ongoing maturation of RCS Capital and the continuation of the process we've previously announced and undertaken to enhance our corporate governance practices, illustrating our long-term commitment to advancing the interests of all of our shareholders. We believe the fundamentals of our business have never been stronger and demand remains robust for the broad array of financial solutions we distribute and investment advice we provide. As a fully dedicated senior leadership team, we look forward to leveraging Mark's perspective and unique insights as we work collaboratively to capitalize on the significant growth opportunities ahead."
Auerbach has been an independent director of RCS Capital since May 2103.  RCS Capital operates crowdfunding platform, We Are Crowdfunding.