RCS Capital Corporation (NYSE:  RCAP) ("RCS Capital" or the "Company") announced on Monday (January 5th) that its wholesale broker dealer subsidiaries, Realty Capital Securities, LLC, ("Realty Capital Securities"), SC Distributors ("Strategic Capital") and The Hatteras Funds, raised $9.7 billion for calendar year 2014, maintaining its leading market share for non-traded investment programs. The Company also announced that it raised $270 million in the month of December, exceeding expectations, and that it is seeing steady improvement in sales across its platform. In the fourth quarter 2014, the Company raised $1.1 billion through 31 direct investment programs and mutual funds that its subsidiaries distribute.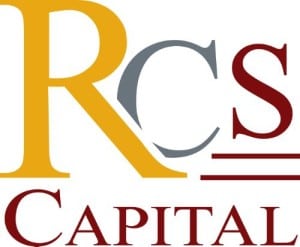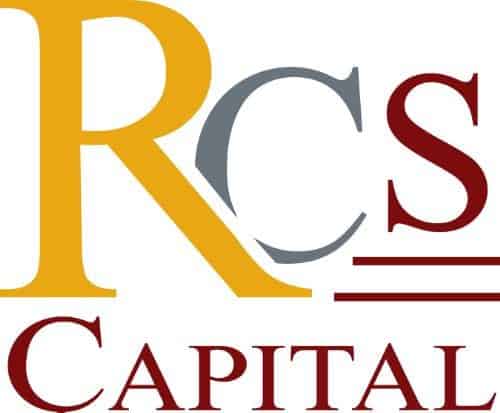 Additionally, RCS Capital announced that 123 of its previously suspended selling agreements had been reinstated to date. Between those reinstated selling agreements and those that were never suspended, Realty Capital Securities ended 2014 with 87% of its active selling agreements in place. The Company noted that several programs previously distributed on the Realty Capital Securities platform successfully completed their equity raises and were closed for new sales since October 30, 2014, and are no longer available. As such, those selling agreements will not be reinstated.
Realty Capital Securities currently has an industry leading 1,097 active selling agreements and works with over 325 broker dealers and registered investment advisors or "RIA's" to distribute alternative investment solutions. The further integration of Strategic Capital's unaffiliated programs has allowed the Company to expand its distribution. Inclusive of programs distributed by Strategic Capital, the Company currently has 1,487 active selling agreements. As such, over 90% of the combined Realty Capital Securities and Strategic Capital prior selling group are currently able to sell products distributed on each of their platforms. This is indicative of the benefits and the value broker dealers, financial advisors and their clients see in the alternative investment offerings supplied by these platforms.
CEO of RCS Capital, Michael Weil stated,"With $9.7 billion in total equity raised for 2014, and $270 million raised in December, we believe our strong sales figures further demonstrate the confidence the market and our selling group members and advisors have in our platform and products. With 87% of active selling agreements already back in place and additional reinstatements anticipated, we expect overall capital raising to continue increasing steadily and return to a more normalized run rate in the first quarter of this year.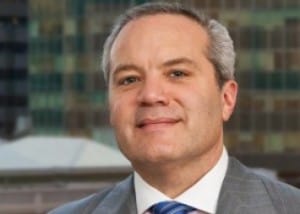 "We are also pleased to see that the positive momentum in our wholesale business is matched by solid progress across our retail platform, with expected retail synergies of $57 million to $65 million in place as of January 1st, coupled with strong retail advisor retention rates and a robust recruiting pipeline. Driven by our Investor First philosophy, we intend to capitalize on what we believe to be robust and growing demand among retail investors for high-quality direct investment solutions by offering differentiated investment strategies to facilitate a balanced portfolio mix.
"Additionally, we could not be more pleased that Bill Dwyer, a 30-year veteran and industry leader, has seamlessly integrated with our team and culture to become Realty Capital Securities' Chief Executive Officer since his appointment four months ago. Supported by the continued reinstatement of selling agreements, I am confident that Bill and his team will be able to fully hit their stride in the New Year and successfully execute on our strategic plans to further expand Realty Capital Securities' leading market position."
CEO of Realty Capital Securities, Bill Dwyer noted,"We are pleased to see the continuing confidence and appreciation for our platform from the market as demonstrated by the nearly 1,500 total selling agreements[1] we have in place, and we expect that most of our selling agreements will be reinstated throughout the first quarter. We place tremendous value in our relationships with the hundreds of firms and thousands of advisors that work with us each and every day to better serve the retail investor. We are also very proud of the diverse list of alternative investment solutions we represent for sponsor firms. We greatly appreciate their desire to leverage our industry leading distribution force to professionally represent their offerings, and we look forward to continuing to work with our partners."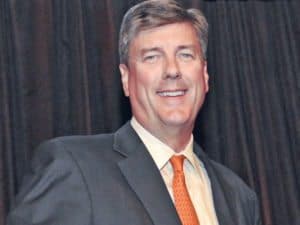 Dwyer added, "Through focused execution, December sales exceeded our expectations despite interruptions from the holidays, and, in the process, further increasing our industry leading market share position. We believe we will meet and exceed our clients' demands, providing products that offer lower correlations to the traded markets, instill a high degree of confidence across the investor community, and importantly, consistent returns for investors, their financial advisors and broker dealers.
"I would also like to thank Mike Weil for his unwavering support during my transition into the CEO role. Mike has positioned Realty Capital Securities as the unrivaled industry leader continuing to offer high-quality, differentiated products to our growing base of selling firms. We believe the Company's business fundamentals remain stronger than ever, and I am excited to begin executing on our 2015 strategy that will capitalize on the tremendous opportunities ahead."