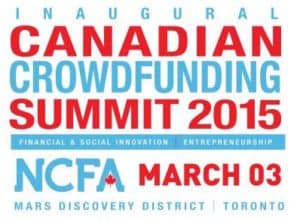 The National Crowdfunding Association of Canada (NCFA) is holding its first crowdfunding summit this coming March in Toronto.
NCFA states that crowdfunding in Canada is poised for growth noting that six provinces proposed regulations that would allow companies to raise up to $1.5 million in capital online
Organizers state;
"With favourable regulations imminent in Canada and the global crowdfunding industry experiencing explosive growth from $1.5 billion raised in 2012 to over $5.1 billion in 2013, crowdfunding has emerged as an increasingly popular source of innovation and social capital for small to medium sized enterprises (SMEs), new ventures, projects and cause-based organizations."
The NCFA event is getting support from MaRS and has posted a list of topics for the event including:
How equity crowdfunding is changing the world of innovation
The evolution of crowdfunding into marketing platforms
How to prepare your company to raise capital online
What's next with crowdfunding and of course a lot more.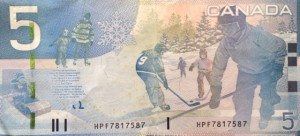 Many well known names in the Canadian crowdfunding space have signed up to speak at the event. Expectations are for a representative from the Ontario Securities Commission to speak as well.
This year should be a big one for the world of crowdfunding in North America.