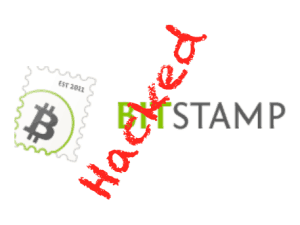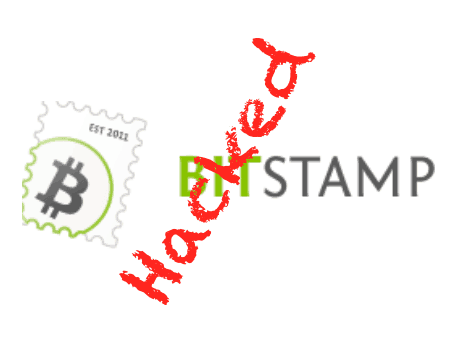 In an "important message" customers, BitStamp announced it has temporarily suspended all services as it investigates a security breach where "operational wallets" were compromised.  According to the popular Bitcoin exchange, hackers stole "less than 19,000 BTC" or approximately $5 million – a sizable amount but a "small fraction" of Bitstamp's total bitcoin reserves. Bitstamp stated that "customers can rest assured that their bitcoins held with us prior to temporary suspension of services on January 5th (at 9am UTC) are completely safe and will be honored in full."
In an earlier announcement posted on the platform on Sunday, Bitstamp said it had "reason to believe that one of Bitstamp's operational wallets was compromised on January 4th, 2015".  The site was no longer operational and the company asked customers to not make any deposits as they "fully investigate the incident and actively engage with law enforcement officials."
Nejc Kodrič, Bitstamp CEO and co-founder, took to Twitter to reassure its many users.
To restate: the bulk of our bitcoin are in cold storage, and remain completely safe.

— Nejc Kodrič (@nejc_kodric) January 5, 2015
Kodrič also apoligized for the breach.
My sincerest apologies to those who are affected by our service being temporary suspended. Details: http://t.co/SzgFNa1NEM

— Nejc Kodrič (@nejc_kodric) January 5, 2015
Bitstamp management stated;
"Bitstamp takes our security and soundness very seriously. In an excess of caution, we are suspending service as we continue to investigate. We will return to service and amend our security measures as appropriate."
The company stated they expected to know when the platform will be back online later today. According to CoinDesk this is not the first time Bitstamp has found itself under attack.  In early 2014 the site endured a denial of service attack.  The assault also hit other Bitcoin exchanges.
The growing popular of digital currencies and the convenience associated with using cryptocurrencies such as Bitcoin has also brought added attention from hackers. Mt. Gox was once the go to Bitcoin exchange that collapsed as it suffered from an attack that was estimated to have lost approximately $350 million.