Command Partners, a digital marketing agency, announced it has finished a successful fourth quarter.  The full-service digital marketing, advertising and public relations agency, is based in Charlotte, NC and  was formally recognized by the Charlotte Business Journal as one of the "Best Places To Work" this past November. It was also named a top startup marketing agency by The Agency Post.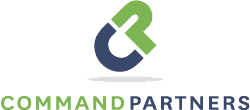 Command Partners works with local and international businesses, startups and crowdfunding campaigns. Several crowdfunding-based clients successfully ended their campaigns at the end of 2014 and Command Partners continues to gain clients in the new year. In 2014, Command Partners helped their clients raise more than $15 million for their tech products and startups.
Earlier this year, Command Partners helped Bunch O Balloons, a device that fills and ties 100 water balloons in under one minute, overfund its crowdfunding goal by 9,000 percent. Arki, another exceedingly successful client, raised $164,262 during its Kickstarter campaign, which is 164 percent over its goal. Arki is a wearable fitness tracker that analyzes your walking posture and tracks your daily activities. Lastly, Hush Technology, the wireless noise masking earplugs, raised over $590,000 which is 590 percent of their goal of $100,000.
President of Command Partners Roy Morejon stated, "It's exciting when any client overfunds during their crowdfunding campaign. During this past year, these clients were successful due to our use of personalized digital marketing strategies. We are looking to continue our growth in those strategies and are excited to see our hard work reflected in our client's successes in the new year."
Recently, Command Partners attended The International Consumer Electronics Show in Las Vegas, NV. Command Partner's clients including Decibullz, Hexo+, DefenDoor and MyType Keyboard, also attended CES. Decibullz won the CES 2013 Innovation Award.

Sponsored Links by DQ Promote