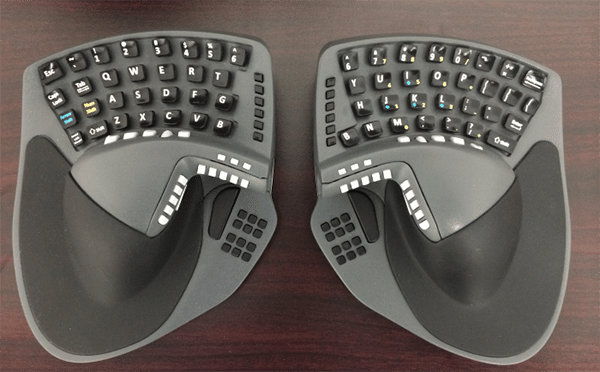 ZZ, Inc., a developer of industry-leading technology solutions, has launched crowdfunding campaign on Kickstarter for its new device KeyMouse, which combines a keyboard and mouse in a more efficient and ergonomic design. The company made an appearance at the International Consumer Electronics Show (CES) 2015 to excited the crowds with the product.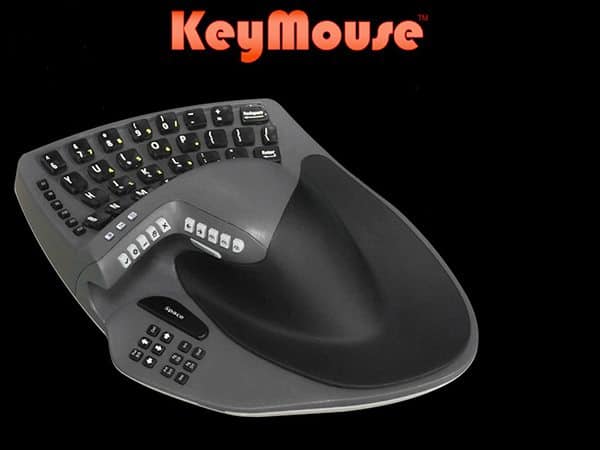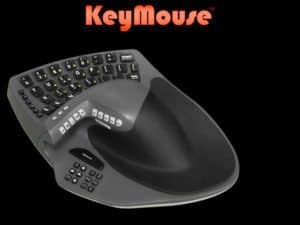 The innovative new hybrid input device has been rapidly generating interest on Kickstarter since its debut on the crowdfunding platform as a "Staff Pick" during its first week. A KeyMouse set includes a right-hand unit and a left-hand unit with a QWERTY (or alternative) keyboard split in half over the two devices.
Features of the KeyMouse include:
High speed Bluetooth connectivity (no wires)
Left and right mouse buttons and scroll wheel
Curved key surface with all keys comfortably within reach
Rubber palm rest for better grip and nice feel
It was noted that the The KeyMouse is designed to improve efficiency for anyone that uses the computer.  Uses include gaming, programming, CAD drawing, order entry, stock trading, web browsing, document editing, graphics design, and much more.
Founder and CEO of ZZ, Inc., Heber Allred stated, "As a software developer, I write a lot of code, and I've grown tired of all the time wasted by constantly moving my hand back and forth between my conventional keyboard and mouse. By creating the KeyMouse, we've eliminated the inefficiencies that result from the keyboard and mouse being separate devices as well as making it much more ergonomic.

"Now, with a KeyMouse in each hand, everyone who uses a computer can keep their hands in typing position even while moving the mouse, because their hands never leave the keyboard.  It's great for gaming, CAD design, software development, order entry, transcribing, and many other uses at the computer."
Each handset is equipped with a laser mouse sensor to allow users to operate the mouse functions with either the right or left unit.  The other laser sensor can be configured for specialized functions such as rotating 3D models, scrolling, panning, zooming, and other application specific uses.
Allred added, "Combining keyboard and mouse functionalities is the logical evolution of input devices for the 21st century. People will love the comfort and efficiency of the KeyMouse in everyday use."
Among the innovative features the company intends to incorporate in its KeyMouse are customization options such as programmable key layouts, which will allow owners to run macros and override pre-programmed functions that enable control over music playback, browser navigation, and other common operations.
With the product now in its final stages of development, ZZ, Inc. projects that its Windows- and Mac OS-compliant, Bluetooth 3.0-equipped KeyMouse will be available for purchase at a retail price of $299.00 before the end of 2015, with the first 500 sets available on a limited basis to early Kickstarter backers for just $249.00.
Director of marketing at ZZ, Inc., James Allred noted, "We couldn't be more excited about our KeyMouse, especially after the reception we got at CES. We're working with other industry leaders—including a world-class design and engineering firm in California to make KeyMouse a best-in-class product that redefines the market."
Keymouse's crowdfunding campaign is set to close on February 1st.

____________________________________________________________

Have a crowdfunding offering you'd like to share? Submit an offering for consideration using our Submit a Tip form and we may share it on our site!

Sponsored Links by DQ Promote