Fresh off the 2015 CES in Las Vegas, CEO of Indiegogo Slava Rubin sat down with Huffington Post's tech editor Michael Rundle to discuss the differences between crowdfunding platforms and technology shows like CES.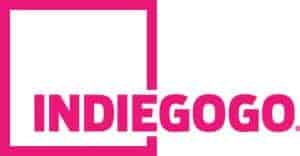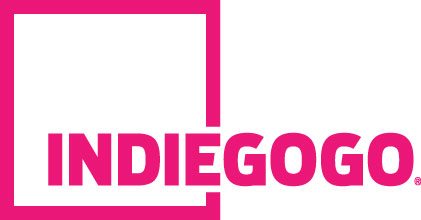 According to Huffington, CES 2015 features 20,000 product launches and 1.8 million feet of exhibitions. While sharing his thoughts about small companies making their way to large shows, Rubin stated, "It's very difficult for a small company to purposely plan, in advance, to be a blowout success. There is just so much money being put in by the massive companies and just so many stories being put out that it's hard to break through the noise."
Rubin also said the best way for a company to break through the crowd is still the same between tech shows and crowdfunding platforms. "The way a small company can break through is [to] have [a] good product, and be able to share it authentically. If you are able to ride momentum – like an Indiegogo campaign – you can get the benefit of people preparing to see you and being excited to check you out in person too."
Sharing his thoughts about CES, Rubin explained, "CES has evolved from big companies just showing off brand new products to now they're going closer and close to innovation, new companies and hardware devices. With indiegogo we're see that 24/7. This just is a way of bringing that offline and bring the personalities together.
"The battle for the wrist and the Internet of Things are the mainstream stories. Drones and robots and cards are the trending stories. And I think the story that makes the biggest impact on us really, when we will look back, is the evolution of controlling our own health."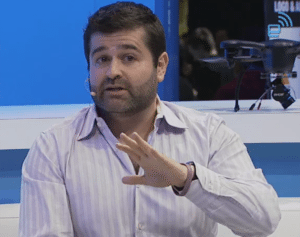 Offering up advice to those creating the "next big thing," Rubin noted, "To get to a mainstream level like the smartphone takes six to ten years. So here's my question – in 10 years will the Internet of Things exist? I think no question. Will someone be winning the battle of the wrist? No question.

"The press needs to package those things in a way where it's like, 'Oh my gosh, I had no idea." But in the world of so much transparent information it's hard to come up with the gotcha story that no one else knew."

In regards to how Indiegogo helps grow products and businesses, Rubin added, "It's important to be open and transparent. We have hundreds, thousands of product that have been delivered and funders that are happy. Sometimes there are delays, especially for these first-time entrepreneurs. We provide the tools for that – and if there is ever any questions from a funder we always follow-up with our trust team.

"The key though is transparency. For a lot of these hardware devices you hit snags. You lean new things about how to make production run better. You just have to be honest. We're not the ones making the decisions on the inside – they get to do what they think is appropriate. But I think it's really important to stay honest and authentic."

Sponsored Links by DQ Promote