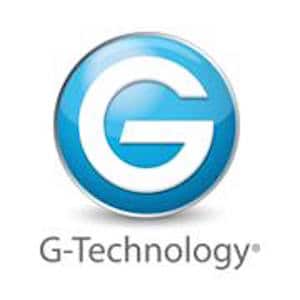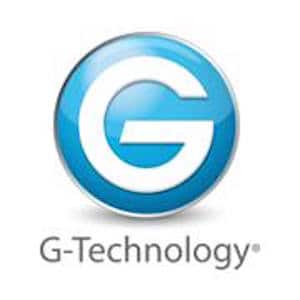 G-Technology, a leader in delivering premium storage solutions, today announced a partnership with Seed&Spark, a community crowdsourcing ecosystem that enables independent filmmakers to fund, promote and distribute their projects. Kicking off at Sundance, the partnership will inspire and educate the Indie filmmaking community through support of Seed&Spark's crowdsourcing platform, while giving them access to the professional tools and resources necessary to make their visual concepts and dreams a reality.
With roots deeply ingrained in delivering premium storage solutions for audio/video production, photography and the professional digital content creation market, G-Technology understands the rigorous requirements of pre- and post-production workflows. Whether it's for storing, transferring, editing or distributing content, Seed&Spark users can now ask their supporters to contribute toward G-Technology storage solutions to help make their digital workflows simpler, better and faster.
G-Technology's senior director of global marketing, Diana Cartwright stated, "We're dedicated to providing filmmakers and other creative professionals with the tools they need to bring their work from concept to reality, and our partnership with Seed&Spark gives us another way to extend this commitment. When the results of hard work and creative vision are edited and stored on external hard drives, keeping that data safe and secure is paramount. Our goal is to provide the most flexible and reliable storage solutions that maximize time and efficiency, so creative professionals can focus on their creativity, not their gear."
G-Technology and Seed&Spark are kicking off their collaboration with the Show Us Your Drive contest. Beginning Jan. 27, filmmakers, photographers and other creatives can share their photos and stories, detailing the special care they take with their external hard drives to protect their precious content—from long road trips to avoid airport x-ray machines to elaborate rituals intended to appease the "storage gods."
CEO of Seed&Spark, Emily Best noted, "When you buy a hard drive, it's a neutral object. When you store the results of years of hard work, blood, sweat and tears on it, it becomes a sacred object. We and all our filmmaker friends have funny habits and superstitions around our hard drives – how we name them, protect them, travel with them, edit on them – which was the inspiration for the contest."
Stories and photos shared on Instagram and Twitter tagged with #ShowUsYourDrive will be entered in the contest1. Filmmaker judges Matt Sobel (director of Take Me to the River), Academy Award® nominee Alex Buono and Frontline Documentarian Sachi Cunningham will choose their favorite story from among the entries. On March 31, one winner will be selected to receive $5,000 in G-Technology storage solutions and will be featured in Seed&Spark's Bright Ideas Magazine.
In addition, G-Technology is supporting the Indie community as a sponsor for Seed&Spark's #stayindietour. This cross-country crowdfunding workshop visits U.S. cities to teach filmmakers best practices for creating, funding and promoting their work. With G-Technology's support, attendees in select cities will receive training on storage workflows and how to make their digital workflows faster, simpler, better and more scalable.
Best then added, "It's thrilling to partner with G-Technology to help educate, equip and empower filmmakers. They're the gold standard in storage solutions amongst creative professionals, and we're excited to work with their team and develop a range of initiatives that will directly help a new class of storytellers create and share projects they truly love."
Sponsored Links by DQ Promote