On Wednesday (January 21st), BattleFin, a "tournament platform" for hedge fund competition, and EarlyIQ, Inc., a hosted information and analytics company serving early stage capital markets, announced their partnership to provide industry leading transparency and trust within the hedge fund market.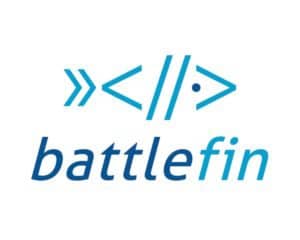 Launching at the BattleFin Discovery Day in Miami, Florida on January 27th, competing hedge funds and managers will have participated in the EarlyIQ diligence screening process and the resulting reports will be made available to all investors at the Discovery Day Event. This unique proactive approach helps promote transparency among the managers and investors.
Tim Harrington, co-founder of BattleFin, announced, "EarlyIQ gives me the comfort that when I invest in manager I know they have been carefully vetted. Moreover, I gain deep visibility into the verified backgrounds of all the control persons involved in the fund, all in a simple online format. In the post Madoff era this is a necessity."
EarlyIQ due diligence reports deliver professional level insight into companies, hedge funds, and other entities that are seeking private capital, all in an efficient and easily understood format that makes the information accessible and meaningful to professional and non-professional investors.
Moving far beyond simple "background checks" typically associated with due diligence, the EarlyIQ process is unique in that all parties to the investment relationship are involved in the process from beginning to end. The reports capture a thorough and verified picture into the company and management team.
CEO of EarlyIQ, Steve Yin stated, "We haven't seen a more powerful sourcing engine for investment talent than the BattleFin global seeding tournaments and now their events like the BattleFin Discovery Day put investors and strategies together in one place. We're excited to be a partner in helping provide unique value in the hedge fund space."
BattleFin's Discovery Day is a unique hedge fund industry event that matches early stage funds and managers with investors looking to get access to these early stage alpha generators. The format of the event is 30 minute 1 on 1 meetings with managers looking to "Collect Capital and not business cards".