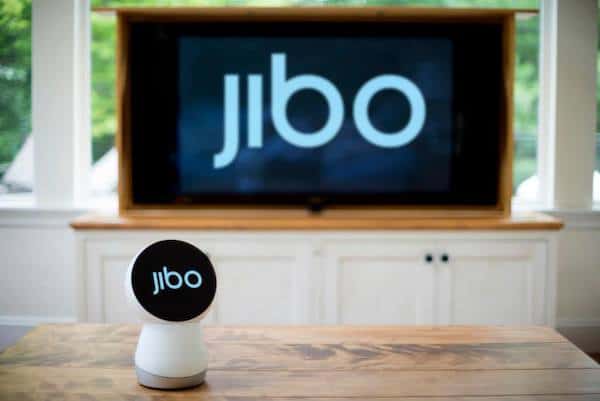 Jibo, Inc., the creator of what's considered the first family robot, announced on Wednesday (January 21st) it has raised $25.3M in Series A financing, led by RRE Ventures. Participating existing investor CRV, also the lead seed investor, and existing investors Fairhaven and Osage University Partners join new investors RRE, Flybridge Capital Partners, Two Sigma Ventures, Formation 8, Samsung Ventures and original angel investor, the Pagliuca Family Group, in the round.
Co-founder and managing partner of RRE Ventures, Stuart Ellman stated, "Jibo is a natural fit for RRE Ventures. RRE has a long history of discovering category-defining companies in emerging industries and supporting their visionary founders. BuzzFeed in Content 2.0. Makerbot in 3D printing. Venmo in peer-to-peer payments. These ideas seemed crazy at the time. But crazy is a beautiful word at RRE; what's crazy today is in your home tomorrow. That's Jibo."
Jibo will use the funding to pursue four key endeavors:
Campaign fulfillment: This funding will primarily provide the ability to fulfill their record-breaking Indiegogo crowdfunding campaign and to build the first batch of consumer-ready Jibos and beyond.
Team growth: The Jibo team will expand its workforce seven-fold, with an emphasis on software, hardware and cloud development. The company will also look to grow its user experience team and human factors design talent to get Jibo ready for the home.
Prototype development: The funding will provide the means to partner with third-party manufacturers to speed the development of advanced prototypes that will help take Jibo from idea to reality.
Ecosystem inspiration: Jibo will seed simulator units, then full developer unit Jibos with SDKs, to the developer community to help drive engagement and expand the portfolio of Jibo Skills.
Bruce Sachs, general partner of CRV, noted,"We are thrilled to increase our commitment to Jibo in this Series A Round particularly given our early identification of Jibo as a pioneer of an explosive field of social robotics for consumers."
Jibo is also announcing that social robotics pioneer and Jibo founder, Dr. Cynthia Breazeal, has named current Executive Chairman, Steve Chambers, as the new CEO of Jibo, Inc. Cynthia will step into the role of chief scientist. From his previous role as President of Nuance Communications — a global leader in voice recognition and artificial intelligence — Steve keenly understands consumer expectations and interactions with AI systems and will use his expertise to elevate the Jibo experience.
CEO of Jibo, Steve Chambers revealed,"People are excited about the promise of social robotics in the home. From our backers and community to the investors who are involved in this round of funding, everyone wants to see Jibo brought to life. As I step into the CEO role, I am dedicated to making Jibo a household name and achieving a user experience the market craves, not only because of the advanced social robotics technologies powering Jibo's expressive personality but through the strategic partnerships and world of developers who will bring new Jibo Skills to the Jibo platform, expanding Jibo's consumer appeal."
The Jibo Indiegogo crowdfunding campaign raised $2.3M with more than 5,000 people funding the project. For the next phase of building Jibo, founder and chief scientist Cynthia Breazeal will focus on the human-robot social interaction and expressiveness mechanisms as well as the community of developers so integral to the company's explosive rise to success.
Breazeal added, "As we look to grow Jibo, Inc., in the coming year, Steve is the perfect choice to build the business infrastructure for this new breed of consumer robotics company. Steve can focus on building relationships with other pioneers across industries while I bring together the most creative minds in user interaction and social robotics to make what seem like futuristic dreams into real-world possibilities."
As part of the financing, Stuart Ellman of RRE Ventures, Bruce Sachs of Charles River Ventures and Matt Witheiler of Flybridge Capital Partners will join the company's board of directors.
Have a crowdfunding offering you'd like to share? Submit an offering for consideration using our Submit a Tip form and we may share it on our site!