The Kreditech Group, a consumer finance technology group, has announced the completion of a $200 million credit facility from Victory Park Capital, a Chicago-based asset management firm focused on middle market debt and equity investments. The investment reflects investors' confidence in its big data credit-scoring technology and its data platform to serve the estimated 4.0 billion unbanked and underbanked individuals worldwide. This is considered the largest credit facility in fintech outside the US to date.

The funding strengthens Kreditech's position as a leader in the consumer finance technology market. It will use the new financing to continue its rapid growth at 60 to 80% per quarter. With a focus on the geographic rollout and expansion of its product portfolio, Kreditech expects the financing to deliver scale, lower cost and provide flexibility. The Group's unique technology uses big data gathered from 20,000 data points to feed its proprietary, self-learning, credit-scoring algorithm.
Principal at Victory Park Capital, Gordon Watson stated,"We look forward to helping support the company's future growth and success in the consumer finance technology space. Kreditech's credit-scoring model is impressive and has the ability to identify target customers in any market, even underbanked customers in emerging markets."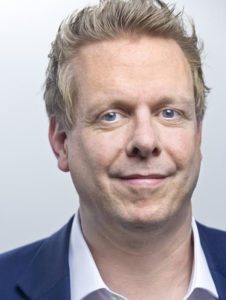 CFO of Kreditech, Rene Griemens noted, "This record transaction is our next step toward becoming the market-leading digital consumer lender. It helps us address the growing demand for loans of longer durations at fair prices. Setting the stage for our upcoming Series C financing round, the credit facility will reaccelerate our growth well beyond the 500 percent per year mark."
Since its launch in February 2012, Kreditech's innovative technology has served two million consumers in eight countries. It is one of the fastest-growing companies in consumer finance technology in Europe with a lending run rate of $130 million. In June 2014, the Group closed a USD 40 million equity investment by Värde Partners at a $190 million valuation.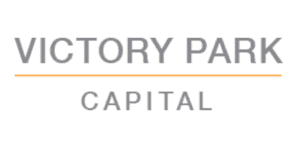 Victory Park Capital is a privately held registered investment advisor dedicated to alternative investing through the management of private investment funds. As specialists in credit and private equity investments, VPC focuses on middle market companies across a diversified range of industries. Whether as a lender or a control investor, VPC seeks to identify opportunities where it believes the potential for reward outweighs the risks entailed. Founded in 2007, VPC is headquartered in Chicago with additional resources in Boston, London, Los Angeles, New York and San Francisco.
Recently, Victory Park Capital announced that it will invest up to £150 million in loans originated by Assetz Capital under a new five year contract. Assetz Capital is a peer-to-peer lending platform that combines traditional loan underwriting with financial technology to efficiently provide capital to small and medium-sized companies in the U.K.
Have a crowdfunding offering you'd like to share? Submit an offering for consideration using our Submit a Tip form and we may share it on our site!