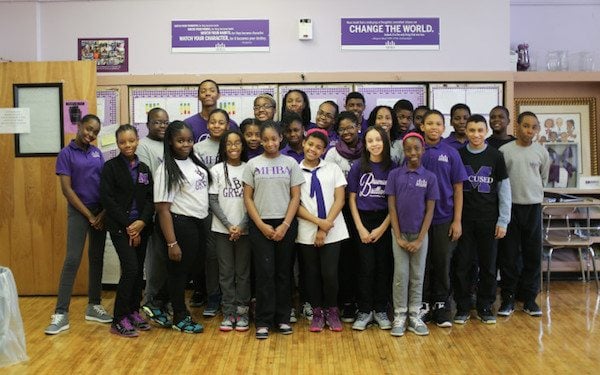 On Thursday (January 22nd), Brandon Stanton, the face behind the popular photography blog Humans of New York, launched a crowdfunding campaign on Indiegogo to raise $100,000 to send the students of Mott Hall Brides Academy in Brownsville, Brooklyn to prestigious university, Harvard.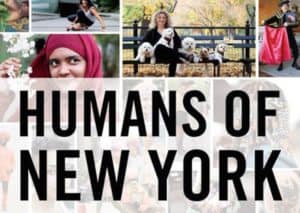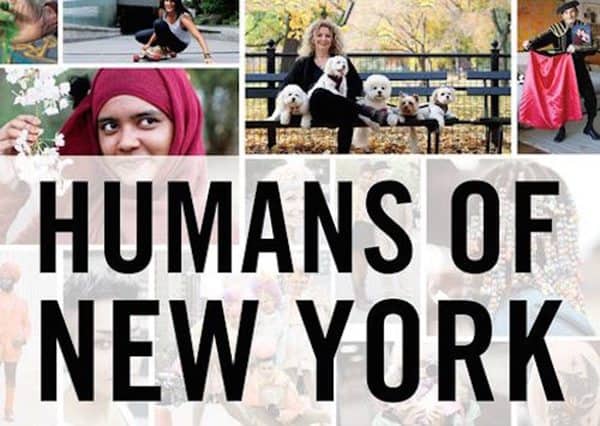 The campaign reads, "We're going to send kids to Harvard! Well, not exactly. But we are going to send the students of Mott Hall Bridges Academy to visit Harvard. 'What's the big deal?' you ask. Thanks for asking. Sometimes a visit is more than just a visit to Harvard.
"Mott Hall Bridges Academy is a middle school located in Brownsville, Brooklyn – the neighborhood with the highest crime rate in New York City. It's not the best place to be a kid. So Principal Nadia Lopez, aka SuperWoman, has a plan for her Brownsville middle schoolers.
"At the beginning of the year, she wants to accompany the incoming 6th grade class on a tour of Harvard. Since many of her scholars have never left New York, she wants them to know what it feels like to stand on the campus of one of the world's top schools, and know that they belong. She thinks the experience will broaden their horizons and expand their idea of their own potential."
Lopez shared, "This is a neighborhood that doesn't necessarily expect much from our children, so at Mott Hall Bridges Academy we set our expectation very high. We don't call the children 'students,' we call them 'scholars.' Our color is purple. Our scholars and so our staff. Because purple is the color of royalty.

"I want my scholars to know that even if they live in a housing project, they are part of a royal lineage going back to great African kings and queens. They belong to a group of individuals who invented astronomy and math. And they belong to a group of individuals who have endured so much history and still overcome. When you tell people you're from Brownsville, their face cringes up. But there are children here that need to know that they are expected to succeed."
Within the first 24 hours, the "Let's Send Kids to Harvard" campaign surpassed its initial goal and event raised more than $335,000. Now, after just two days, the project has captured $539,418. It is set to close on February 5th.
Have a crowdfunding offering you'd like to share? Submit an offering for consideration using our Submit a Tip form and we may share it on our site!