MobileCause, a mobile, social and online fundraising platform, has released its newest service, crowdfunding for nonprofits. This new product empowers organizations to conveniently raise donations through volunteers, board members, donors and staff.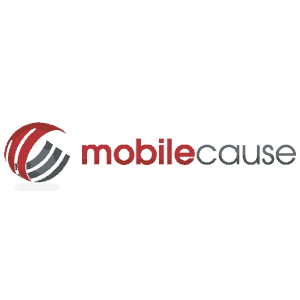 Differing from traditional crowdfunding for projects, MobileCause crowdfunding pages can be setup on a nonprofits website where donations and full donor data are collected directly. Additionally, each individual fundraiser receives a unique keyword that friends and family can text to view their personal fundraising page and make donations.
From 2008 to 2009, Indiegogo and Kickstarter paved the way for individuals and organizations to crowdfund projects. In 2013, 5.1 billion dollars was raised by individuals with crowdfunding platforms of which 30% was donated to social causes.  This year, MobileCause will enable nonprofits to quickly and easily setup mobile-optimized organization specific crowdfunding campaigns. Full donor data is captured for donor cultivation and all funds are collected in real-time. Additionally, nonprofits gain more control with the ability to monitor campaign branding, send tax receipts, and protect against fraudulent activity.
MobileCause provides an easy to use crowdfunding setup for nonprofit organizations. Platform services are designed to be easily promoted and accept donations across mobile, social and online channels. Donations are PCI compliant with an industry leading 2.5% flat transaction fee (AMEX included). Nonprofits who signup for a MobileCause subscription gain access to a powerful fundraising suite of 6 platform services to gain new donors, increase recurring gifts, and engage supporters throughout the year.