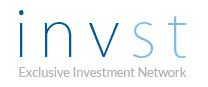 Didn't receive an invitation to INVST? If not, it's OK—you can also apply for one. Invested.in, a crowdfunding technology company, recently launched INVST, an invite-only investment platform for fund managers, third-party marketers and accredited investors. The company is designed to utilize the wisdom of tech leaders in crowdfunding to bring online the entire offline investment community, allowing investors to invest in institutional quality deals, according to INVST.
The Santa Monica, Calif.-based company "streamlines and amplifies the capital introduction process while offering relationship, tracking and deal management tools" for its select audience. CrowdfundInsider previously noted INVST's partnerships with Carillon Capital, LLC, and Bendigo Securities, LLC, both of which are led by former E*TRADE Financial executives and assist INVST with depth of experience in fund management and broker dealer operations.

For each category of site users—managers, marketers and investors—INVST offers a unique set of tools. Managers can expand their marketing team, access new investor markets and maximize their exposure to elite marketers and investors. For marketers, the platform allows them access new and exclusive deals, the ability to manage their deal flow efficiently and the chance to upload their contact list and receive a referral fee for each marketed investment. Investors receive exclusive investment opportunities, an effective investment management dashboard and a secured platform for online investments.
Invested.in and INVST are co-founded and led by CEO Alon Goren. Goren has developed technology powering websites and financial transactions for Fortune 500 companies and foundations such as Coca-Cola, ATB Financial and Global Philanthropy Group. He was inspired to create a solution for marketers hoping to attract investment firms and hedge fund managers by the JOBS Act and day-to-day interactions with investors and financial professionals. For Goren's work with Invested.in, he was named to the Socaltech 50, and Invested.in was named "Best Marketplace Platform" by the Los Angeles Venture Association in 2013.