Today (February 2nd) the Banking, Commerce and Insurance Committee will be having a hearing to discuss LB226 sponsored by Senator Colby Coash from Lincoln, Nebraska.  The bill puts Nebraska on the roster of the growing number of stats that are pushing forward with their own intrastate crowdfunding exemptions in lieu of missing federal rules. The bill is said to be modeled after the one legalized by Indiana last year.
Senator Coash was quoted in the JournalStar on his initiative;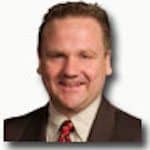 "The main difference between a Kickstarter website and this legislation is that when you contribute to a project on Kickstarter, typically you receive a T-shirt, or a poster, or other promotional gift depending on the size of the contribution, but have no monetary stake in the project," Coash says in the statement of intent for his bill. "LB226 gives the investor a monetary stake in the project, not a donation."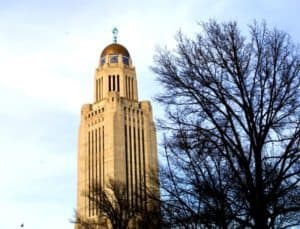 The bill is said to be modeled on an Indiana law that went into effect in 2014. Twenty other states considered or passed crowdfunding laws last year, as well.
Nebraskans worth less than $1 million or couples making under $300,000 a year would be allowed to invest as much as $5,000 in a single business online. Funding for small businesses without audited statements will be capped at $1 million.  With audited statements the funding may hit $2 million.
Corporate securities attorney Bart Dillashaw of Lincoln who is also president of the Nebraska Angels investment network was quoted on the legislation;
"That's where the action's at. Nothing really happens until the SEC tells us what the rules are."

"Regulations create an 'artificial barrier' that allows only people with a certain amount of money to invest. So long as the risks are disclosed, they should be able to make those decisions for themselves."

"I'm excited to see the Legislature paying attention to the startup sector. I think it's a step in the right direction."
Companies interested in using the exemption would need to register with the Banking Department for a small fee. Coash's plan was described as a method for people with moderate incomes to invest in a bar, restaurant or other small business.

[scribd id=254509920 key=key-FCHZqXNoURNvl0KCeY0s mode=scroll]

Sponsored Links by DQ Promote