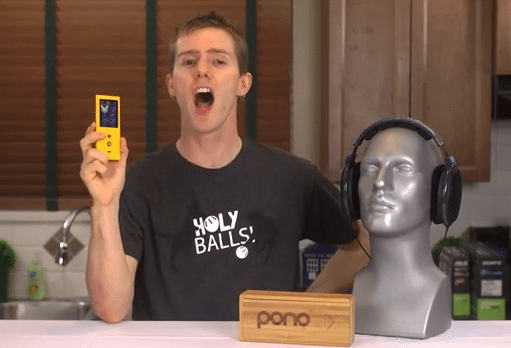 The Pono Music player is the 4th most crowdfunded campaign on Kickstarter ever.  The project raised a respectable $6.2 million back in April of 2014.  Over 18,000 backers pitched in to support this product created by rockstar legend Neil Young.  Pono went on to raise equity capital on Crowdfunder successfully adding around $4 million to their coffers.  I must admit it was a pretty interesting campaign capturing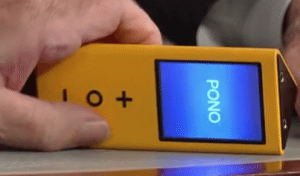 headlines along with the cash.  And watching Neil visit every living super rock star to get audio feedback was kind of cool.
But now Neil has a new challenge as reviews are in and Pono is being panned.
Linus (LinusTechTips) says "Pono has no reason to exist".  He could not decipher any improvement in sound quality and trashed the battery, touchscreen, and overall interface – not to mention the price.  Linus only has 1.2 million YouTube followers. Ouch.
Pono Panned
David Pogue writing for Yahoo Tech bashed Pono too. He starts twisting the knife by saying;
"You've got to admit it: The argument for the Pono Player sure is appealing — that we don't know what we've been missing in our music.

Unfortunately, it isn't true."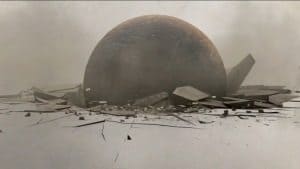 He asks if all those Rockstars were imagining things. That one hurts a bit.
Pogue, a former professional musician, questions his own review.  He decided to organize a "blind trial" to compare Pono with the ubiquitous iPhone.  He signed up a group of volunteers aged 17 to 55.
The verdict: "Whether wearing earbuds or expensive headphones, my test subjects usually thought that the iPhone playback sounded better than the Pono Player."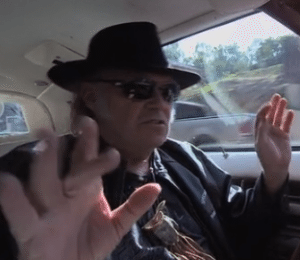 Now Pogue does the right thing and reaches out to Pono and he says that Neil Young himself responded;
"Of approximately 100 top-seed artists who compared Pono to low resolution MP3s," he wrote, "all of them heard and felt the Pono difference, rewarding to the human senses, and is what Pono thinks you deserve to hear."
Note the reference to "low-resolution MP3's".
Pogue says, "to me, the Pono Player story is a modern retelling of "The Emperor's New Clothes."  Ok.  Enough said.
A quick view of the comments page on Kickstarter reveals little discussion about the product and reviews.  But then backers did receive the Pono as promised – something that doesn't always happen with crowdfunding.  I would be more interested to hear from the investors who jumped in on Crowdfunder.  Most likely they have more than $300 at stake.
See Linus' takedown below.
Have a crowdfunding offering you'd like to share? Submit an offering for consideration using our Submit a Tip form and we may share it on our site!