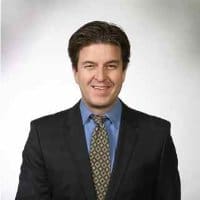 Marcus New, the Founder and Chief Entrepreneur of InvestX, is an experienced entrepreneur; he founded and served as chairman (and previously the CEO) of Stockhouse, Canada's leading financial community and a global hub for affluent investors, with up to 1 million unique monthly visitors. Prior to launching Stockhouse, New built Stockgroup Media, an online information company whose client base consisted of 13 of the top 25 Canadian brokerage firms, 14 of the top 15 global institutional sales desks and over 200 hedge funds.

An active participant in the entrepreneurial community, having served as the past President of the Vancouver Chapter and Canadian Conference Chair for the Entrepreneurs Organization (EO) and a finalist for Ernst & Young's "Entrepreneur of the Year," New is  also an 2004 alumni of MIT's prestigious "Birthing of Giants" program. He also co-founded the Equity Crowdfunding Association of Canada (ECFA), with a mandate to support, educate and develop the Equity Crowdfunding industry in Canada.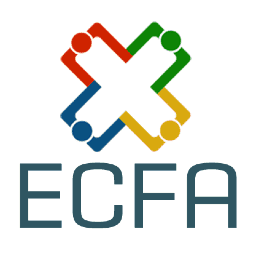 InvestX's platform aggregates small checks ranging from $1,000 to $1,000,000+ and writes a single co-investment check along side professional Private Equity firms in private companies.  Using the power of the crowd, investors on the InvestX platform may invest in private companies at the same terms as professional PE firms with smaller amounts that are more suitable for their individual portfolio size.  InvestX offers a number of private companies available for investors to consider.  According to InvestX, "Each company on the InvestX platform will always have a PE firm who has completed its own due diligence and makes a multi million dollar investment on the same terms as available to the InvestX investors. InvestX levels the playing field for retail investors and gives them access for the first time to Private Equity which had traditionally only been available to professional and ultra high net worth investors."
I recently had the exciting opportunity to connect with New to discuss newly launched InvestX via phone and email.  Our informative interview follows:
Erin: Why cross border?
Marcus: InvestX is truly a cross-border platform.  Our product team is located in Columbus, Ohio , but we also have offices in Vancouver, B.C. and Dallas, Texas.

Our goal is to provide accredited retail investors with access to top quality, thoroughly vetted private equity opportunities – whether they are U.S or Canadian. As long as you are an accredited investor in either the US or Canada, you can access and invest in any private equity opportunity offered through InvestX. Accredited U.S. investors can invest in Canadian deals and accredited Canadian investors can invest in U.S. deals, without any compliance issues.

The InvestX platform was incubated out of Stockhouse.com, which is a community of North American retail investors built over the past 20 years. Through building Stockhouse, we developed a deep understanding of both U.S. and Canadian retail investors as well as the regulatory environment in both countries.
Erin: How does the InvestX platform reconcile Canadian and American regulation differences to avoid snafus and provide efficacy in overall compliance, ID verification, exemptions and accreditation? 
Marcus: The legal and regulatory environment in both Canada and the US is quite similar – with respect to who can invest in private companies.  The power of the InvestX platform is that technology drives the compliance process and matches the investor data with the state/province in which they live and applies the appropriate exemption if available.  This electronic process is a lot more efficient and accurate than the traditional more manual compliance process at the broker dealer office.

With respect to "accredited investor" status, there is almost no difference between the laws in Canada and the laws in the U.S. The terms regarding advertising to investors put forth by Title II in the U.S. is almost identical to the accredited investor exemptions in Canada, although since there are ten securities commissions in Canada, there are small variances.

To prove an investor's accreditation status, investors must upload a bank statement, investment statement, tax form or letter verifying accredited investor status by a lawyer or accountant. This stringent compliance process is important to the integrity of the overall InvestX system to ensure only those that are eligible have access to these private equity deals. From a regulatory perspective, we are asking for more information than investors would provide a broker dealer.

Apart from verifying each investor's accredited status, which is done offline to be most compliant, the entire investment process through the InvestX platform is completely electronic, including signature forms, verification, and documentation. Our goal is to make the historically large, arduous and time-consuming quantity of paperwork associated with traditional brokerages a thing of the past.
Erin: What's your view on JOBS Act, I, II, III and IV?
Marcus: At InvestX, we believe that the largest changes in our lifetime are currently emerging in the financial markets, and these changes began with the lifting of provisions from the 33/34 act  and with the creation of Title II of the JOBS Act.  For the first time, Title II allows private companies (known as "private equity") to raise capital through a general solicitation and collected online. But these regulatory changes aren't just happening in the U.S. They are also happening in Canada and more than 20 additional countries globally, creating a massive disruption in the way capital is invested by retail investors.

At InvestX, we see these changes as an opportunity for all investors to finally gain access to higher-returning asset classes, such as private equity. During the past 10 years, private equity has returned over 17%, outperforming every other asset class – including stocks, bonds, and T-bills combined.

The industry expects Title III to be finalized in the fall of 2015. Title III will create a massive opportunity for equity crowd funding platforms, giving them access to roughly $17.3 trillion in assets from retail investors.

Legally, Title III is a mandated Act that has already passed, but the SEC wants to make sure the terms of how it is implemented are right. We support this, and believe the SEC should be extremely thoughtful and cautious in order to ensure investors are protected from "bad actors," those who may take advantage of the everyday investor. Once the SEC has finalized the terms of Title III, our first concern will be to make sure the platform complies with the new regulations and that investors are protected.

We also believe that educating retail investors will be extremely important, to help them make intelligent, appropriate investment decisions that could significantly enhance their portfolio diversification and returns.
Erin: Which traditional mechanisms has InvestX eliminated to make investing more accessible for its clients, opening the door to investors who were heretofore untapped? How does this become advantageous for InvestX?
Marcus: InvestX eliminates two of the biggest hurdles that have locked 99% of investors out of private equity: (1) multi-million dollar minimums required by PE firms and (2) limited to no access.

(1) InvestX works by aggregating our members' smaller checks that may range from $2,500 to $1,000,000+ and writes a single co-investment check alongside professional PE firms in private companies. Using the power of the crowd, investors on the InvestX platform are able to invest in private companies at the same terms as professional PE firms with smaller amounts that are more suitable for their individual portfolio size.

(2) We give our members access to quality private equity opportunities through our PE partners. Each company on the InvestX platform will always have a PE firm who has completed their own due diligence and is making a multi million dollar investment on the same terms as available to the InvestX investors. InvestX levels the playing field for retail investors and gives them access for the first time to PE, which had traditionally only been available to professional and ultra high net worth investors.

Additionally, the InvestX platform makes the entire investment process completely electronic. This electronic process includes signature forms, verification, and documentation. Our mandate is to make the large quantity of paperwork associated with brokerages a thing of the past.
Erin: What are your thoughts on liquidity? 
Marcus: The power of the InvestX platform is that each investment is in a single company which provides much faster liquidity than the traditional PE 10 year fund model.  If a company is sold in year one or year five the investor has their liquidity event.
Erin: Unlike top funds whose minimums are in the multimillion dollar range, InvestX's investors entering the platform with a minimum of $2,500.  At what monetary level are most InvestX accredited investors? What fees are involved for investors?
Marcus: While all our InvestX member information is strictly confidential, including their financials, individual net worth among accredited investors greatly varies. We see investments at the $2,500 level, but we also see investments at the $100,000+ level.

Regarding fees, there are no fees involved for becoming an InvestX member. Members can browse as many deals as they like and there is never an obligation to invest.

When a member decided to invest in a deal, the InvestX fee structure is identical to the industry standard for PE a 2% management fee and a 20% carried interest on the profit of the investment.  We only make money when the investor makes a profit.
Erin: What is your forecast for increased investments/ repeat investors?  How many accredited investors has InvestX secured since launching its beta platform in November?
Marcus: Since our beta launch 60 days ago we have had just over 1000 people join InvestX.  Every week we continue to see the numbers grow.
Erin: How did you link with the Cleveland Heart Lab and its high profile investors including Merck, Mutual Capital Partners, Excel Medical Ventures, Cleveland Clinic Foundation and HealthCare Ventures?  Please discuss its success thus far and how its impactful investors and imminent returns lent to its success? How has this campaign, which symbolically closes on 14 February 2015, grown with your guidance?  
Marcus: We were introduced to Cleveland HeartLab (CHL) through Mutual Capital Partners, the private equity arm of our InvestX shareholder, Mutual Capital Alliance.

Regarding this opportunity the feedback from our members has been extremely positive and we have also learned a lot from it. We have learned what types of questions investors have (about private equity and this deal specifically) – such as deal terminology and the types of attributes they look for in an opportunity. What particularly appeals to investors is the vision of the company (stopping heart attack and stroke, the #1 killers in the US), the market opportunity (increasingly aging & obese population), a strong leadership team, the ability to invest alongside such credible, quality brands as Merck and the Cleveland Clinic, and the level of transparency (such as the ability to visit our "deal room" and then ask specific questions directly to the CEO of the company).

Another big advantage is that all members invest with the same "preferred" terms as the other professional investors negotiated for themselves (terms that the retail investor rarely, if ever, gets). This is very different from most equity crowdfunding platforms that offer investments in start-ups. In those deals, the start-up CEOs tend to be the ones dictating terms, and the investors have little to no leverage in negotiating terms.  This is why angel investors get slaughtered.

Regarding our success, we are roughly 50% allocated thus far, and expect investments to increase as we get closer to the closing date.

When in history has an investor been able to invest along-side Merck and the Cleveland Clinic?  Readers should visit www.investx.com to check out CHL.
Erin: Describe your own experience raising seed funding and how this has shaped InvestX's MO.  How have your partnerships with institutional investors US Global Funds, Mutual Capital Alliance, Stockhouse, Meridian, Paterson Partners and Pathfinder helped launch InvestX and lock in dealflow?
Marcus: One of the unique benefits of our experiences is that we have operated a small family fund for more than 15 years, which has made approx. 100 investments and invested more than $10M all in early stage companies. We have seen a lot of business plans, entrepreneurs, and have a strong understanding of what can influence success.  Stockhouse, the company that incubated InvestX of which I was CEO before becoming CEO of InvestX, has worked to help more than 800 publicly traded issuers gain investor interest and support their capital raising processes.

As a result of these experiences, we are experts in capital raising and investing.  One of the core attributes that was important to us in starting InvestX was recognizing how Institutional-backed deals varied so dramatically from angel invested and start up deals. Institutional-backed deals had strong vetting processes with professional due diligence teams, strong leverage to negotiate preferred investment terms such as preferred shares with liquidation preferences, and shareholders with large pools of capital behind them to help grow and weather the storms.

Angels and start-up companies did not have any of these attributes.  90% of angel-invested deals return a loss for the angels.  At InvestX, we set out to change that for investors.

Our partners and shareholders are committed to our success and give us access to deal flow.  However, our platform provides a lot of benefits to PE/VC firms, so deal flow comes through new partnerships and relationships not just our shareholders.

When private equity firms are looking for partners to raise additional capital for company, many choose partners that are efficient to work with and amenable to their terms. Essentially, InvestX is acting in place of an additional partner.  We're collecting limited partnership money, just at lower minimums and with a highly efficient platform that is very scalable.

The big advantage for private equity firms partners is that InvestX provides unencumbered capital, is fully transparent and the due diligence process is streamlined.  We become a partner that doesn't create friction in the syndication process.  There are other secret benefits as well.
Erin: With which private equity shops has InvestX partnered?  What led to these alliances? How did Stockhouse Publishing help with these relationships? How are campaigns sourced with your private equity partners?
Marcus: InvestX is currently partnered with a handful of private equity firms (Mutual Capital Partners, Difference Capital, Paterson Partners) that introduce us to deal flow. These partnerships were initially sourced through our relationships in the financial community, including our seed round investors and relationships created through Stockhouse.com.

We are also in conversations with a number of other PE firms. The majority of PE firms are currently in the US. We want to have a mix of firms in different sectors, including technology and media, consumer products and the health/science space. We also want to take into account different areas of risk in terms of their investing cycles. A combination of these two factors is driving our search.
Erin: What's next up in InvestX's Deal Room?
Marcus: With respect to deal flow, we plan to open up another 4 deals to our members during the next two months, with the next one coming up in the next week or so. We plan to offer deals in a variety of different sectors (e.g., tech, consumer products, mining, healthcare, etc.) and different risk levels (i.e., different rounds, ranging from earlier stage to pre-IPO). The idea is to be responsive to our members – to learn and respond to what type of deal most appeals to them. It's a constant learning process.

However, it is of utmost importance to us that despite the sector or stage, each deal we offer is a "quality" opportunity. The number one way we do this, which really differentiates us from the other platforms, is that each deal must come from a PE partner. Unverified parties are not permitted to upload investment opportunities for their own company; each investment has to have a verified PE sponsor perform the due diligence and invest alongside InvestX members.

We get all the benefits of their due diligence work and then we examine the deal and perform our own due diligence to ensure it is right for our members. It is crucial for us to only offer deals that we are confident in because the only way we profit is through a positive liquidity event.
Erin: What steps have you and InvestX taken to "democratize" private equity investing and make investing "more friendly" for investors? Describe InvestX's critical balance of privacy transparency. Have you experienced any pushback from private equity shops?
Marcus: The entire business reason for InvestX is to "democratize" PE/VC investing for investors. Retail investors have been systematically locked out of PE by institutions imposing million and multimillion dollar minimum investment limits, through structuring the LP investments in a "committed capital" model where the GP calls on the investment, typically over three years, and requires 10 year terms for money to be tied up.  These large minimums, the committed capital structure and a decade-long hold period does not work for the accredited retail investor market who typically cannot manage their finances in such a way.

InvestX recognized that accredited and mass affluent (over $100k annual income) retail investors currently have over $20 trillion dollars in investable assets in the US alone but could not get access to PE. InvestX changed the paradigm by having a fully electronic site that could take the costs out of collecting smaller amounts (one key reason for the million dollar minimum), make the ecosystem more efficient and transparent by allowing for investments in single issuers vs. in a fund that could create faster return of capital than the current 10 year hold model.

Investors were also used to researching companies in the public markets, so InvestX created a similar structure for the private markets and in doing so, improved the overall efficiency of the ecosystem for everyone.  The InvestX platform also segregates the information available to investors to allow sensitive information to only be accessed by the most qualified investors.
Erin: Please describe your career, particularly at Stockgroup Media and the Birthing of Giants program at MIT.  
Marcus: I believe my career was built for this moment and the launching of InvestX. In 1995, I started Stockgroup, which was one of the earliest pioneers on the internet and became a leading provider of financial information and analytics on a SAAS basis to the broker dealer, hedge fund, and institutional sales desk markets.

Our experience working with the CMO of many broker dealers around client retention and understanding how to service and provide the tools to help retail investors be more successful in the stock market were key attributes we brought to InvestX. Since 2002, we built and have been running Stockhouse.com, a financial site used by more than 800,000 retail investors each month.  Combining this with making more than 100 early-stage investments through our family office puts us in a unique position to truly understand the retail investor, the investment landscape, and how to build large-scale platforms with a special emphasis on compliance.

One of the most rewarding experiences in my career was attending the Birthing of Giants program at MIT.  The BOG program was developed in partnership with MIT, Inc. Magazine and the Young Entrepreneurs Organization (now EO).  72 entrepreneurs from around the world were accepted into a 3-year – 1 week a year program.  The learning program was built to help entrepreneurs who had already built a business to gain the skills to scale it to the next level.  The learning and relationships I still actively use and appreciate 10 years later.
Erin: Crystal ball in hand, where do you see InvestX in 5 five years?  Ten years?  How will InvestX "own the private equity Asset?" What adaptations and disruptions to you see in fintech's future?
Marcus: Simply put – we want to help investors have more successful portfolios. My career has been dedicated to this mission with Stockgroup and Stockhouse working to democratize public equity investing and now InvestX is an extension of making that possible for every investor in the private equity markets — not just institutional investors.

The future for us at InvestX starts with finding the best companies for investors to consider, building strong partnerships with PE and VC firms, and staying focused on helping make an impact for investors through giving them access to this important asset class they have been intentionally locked out of.  Our hope is that we do what Lending Club did to dramatically improve the loan business that we would do for the private equity and venture capital business.

We strongly believe in 5 – 10 years, financial platforms like InvestX will completely transform the financial services and wealth management landscape.  The old way was to build office towers on every corner of America, establish large sales teams, and charge expensive fees or limit access, to pay for that infrastructure.  Financial platforms in different asset classes like debt, real estate, loans, public markets, etc., will make those markets more efficient.  InvestX will be the leader for private equity.
____________________________________________________________

Sponsored Links by DQ Promote