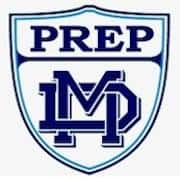 In an effort to stop its June 2015 closure, a supporter of the Middletown, New Jersey's Mater Dei Prep launched a crowdfunding campaign on GoFundMe to raise $1 million.
The campaign's description reads, "Facing a sever multi-year financial deficit, Mater Dei Prep, Middletown will close its door in June. The closure was announced on February 3rd by Father Jeff Kegley, pastor of Saint Mary Parish, Middletown, who oversees the high school, following consultation with the parish finance council.
"In his letter to the Mater Dei Prep parent community and sent today via email alert and regular mail, Father Kegley states, 'It is with great sadness that I inform you that Mater Dei Prep will close at the end of this school year, June 2015. Over the many years, Mater Dei Prep has been running large financial deficits. It had been the hope of the Parish Finance Council and myself that these trends could be reversed. However, the 2014-2015 projected loss is close to one million dollars.'"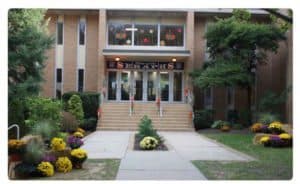 Sharing more details about the school, the campaign's organizer, Emily San Martin Morgan, stated, "Founded in 1964, Mater Dei Prep currently has an enrollment of 340 students and employs 48 faculty and staff. Enrollment numbers had recently seen some growth, but have not stabilized to the point of sufficiently supporting the school's viability. Father Kegley emphasizes that the closing of the high school will not impact the parish's elementary school, Saint Mary School, which has enrollment of 680 students.
"Saint Mary School is one of the largest Catholic elementary schools in Monmouth and Ocean County. He likewise notes that all activities, celebrations and events that were planned for the remainder of the school year for the Mater Dei Prep community would still take place. Information will be provided to Mater Dei Prep families regarding other Catholic high schools in the area, and diocesan officials will work with the faulty members regarding compensation packages and job placement elsewhere in the Diocese."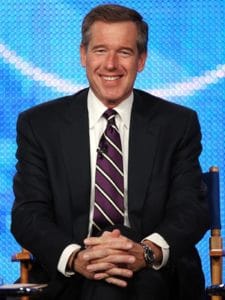 During a recent interview, NBC correspondent and Mater Dei Prep alum, Brian Williams shared his thoughts about the school's closure. "I first read about Mater Dei's closing on Tuesday evening. I am heartbroken. It was the heart of my existence during my four happy years there, and it remains a presence in my life. I have friends who work there, and classmates who have since sent their own children to Mater Dei. My high school diploma from the Mater Dei class of '77 is the last degree I earned."
Also noting that the closure was surprising, Williams added, "This news arrived with no warning – no attempt at fundraising by the Diocese, no indication that Mater Dei's financial problems were fatal. I will be highly interested in any attempt to save this great Monmouth County institution."
Since it's launch, the project has raised over $5,000 thanks to nearly 77 supporters.
Have a crowdfunding offering you'd like to share? Submit an offering for consideration using our Submit a Tip form and we may share it on our site!