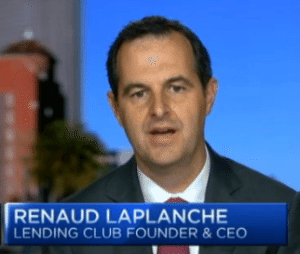 Lending Club (NYSE: LC) founder and CEO Renaud Laplanche is making the rounds talking up his most recent partnership.  Earlier this week Lending Club and Alibaba announced a unique arrangement where peer to peer lending platform would provide loans for US based companies that purchase from Chinese firms. Alibaba(NYSE: BABA) has set up new page on their site to facilitate these loans.
Talking to CNBC's Kayla Tausche, Renaud walked her through the justification for the new service.  He says that Lending Club can start loans at interest rate of 0.5%.
Probably the most interesting statement is there will be an insurance program to guarantee these transactions.