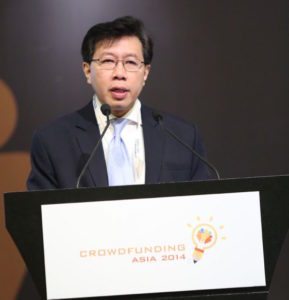 The number of foreign and domestic crowdfunding portals is expected to rise in Thailand once the regulations to govern crowdfunding in the country will be out. The Securities and Exchange Commission (SEC) of Thailand said the rules are now being finalized and could be out within the year, allowing SMEs to raise funds via crowdfunding portals. The move would prompt a major shift in how innovative companies raise funds from the equity market to help their projects succeed. SEC Secretary General Vorapol Socatiyanurak stressed though that while the SEC will try to ensure that only legitimate businesses will enter the crowdfunding platform, the regulator cannot guarantee that the businesses will succeed.
Fundraising through crowdfunding around the world grew from USD1.5bn in 2011 to USD5.1bn in 2013, said Socatiyanurak. The World Bank estimates that the global crowdfunding market potential could reach between USD90bn and USD96bn by 2025.
The fully booked Crowdfunding Asia Conference is currently meeting in Bangkok.  The theme of the conference is "The Ardent Alternative: Crowdfunding Democratizes Capital & Unearths Asian Potential." The event has received official recognition with the support of the Thai Securities and Exchange Commission. The Thai SEC maintains a mission to promote competitiveness in the capital markets, as well as promoting access to capital, so investment crowdfunding clearly aligns with existing policy priorities within the regulatory agency.