Seeking to help Sureshbhai Patel in his time of need, supporters from all over have taken to GoFundMe to fund his medical expenses, after he was paralyzed by a police officer in Alabama earlier this month.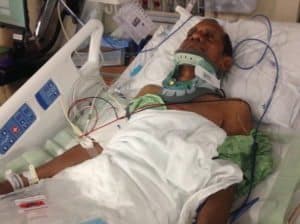 According to Huffington Post, shortly after Patel arrived in the U.S. to care for his 17-month-old son, a neighbor called the police to report that a "skinny black guy" with a toboggan was "getting close" to a garage.
Madison police officer, Eric Parker arrived on the scene and realized that Patel did not speak English and had no idea what was happening. Instead of showing some patience, Parker grew more aggressive and eventually slammed the 57-year-old man into the ground so hard that it partially paralyzed him. Upon receiving the news about Patel's condition, Parker turned himself in to face assault charges and has been fired from the Madison Police Department.
Hoping to help Patel's family recover from the traumatic ordeal, the campaign's organizer, Aakash Patel stated, "Patel underwent surgery the next day at Huntsville Hospital where doctors performed a cervical fusion. Sureshbhai faces a long recovery an is only beginning to regain feeling in his arms and one leg. The family has hired a local attorney to sue the Madison Police Department.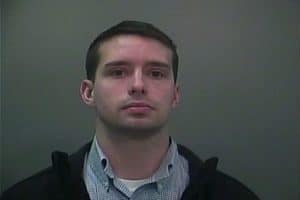 "The funds raised will be provided directly to the family to help cover the costs for hospitalization, PT, OT, and other therapies, which will be huge out-of-pocket expenses. And while legal action against police department is being taken, it may be years before Sureshbhai and his family are adequately compensated not only for his physical injuries, but their pain and suffering. The immediate costs to help the family help Sureshbhai recover, however, cannot be deferred in the hopes of any legal settlement."
Reassuring that all funds will go towards the family, Aakash noted, "I'm a member of the Indian community supporting this cause. I've spoken directly with Hank Sherrod (family attorney), and Chirag Patel (the son of Sureshbhai) to get approval for starting this GoFundMe. All donation withdrawls from the GoFundMe will be managed by the family of Sureshbhai – I cannot personally authorize or request withdrawals from this campaign."
Since its launch last Wednesday (February 11th), the campaign has raised well over its initial $100,000 and is currently at $172,388 thanks to nearly 4,000 backers.
Have a crowdfunding offering you'd like to share? Submit an offering for consideration using our Submit a Tip form and we may share it on our site!