Co-Funded announces the launch of its unique crowdfunding platform, which gives customers and individuals a voice in facilitating changes they'd like to see.

On traditional crowdfunding platforms it is companies seeking an alternative to traditional funding that initiate the process. Co-Funded differentiates itself by allowing customers and individuals to initiate the changes they'd like to see. Moreover, instead of being an avenue for entrepreneurs to bring their start-ups into existence, Co-Funded provides a platform on which existing products or services can be enhanced.
Projects can include proposals for software applications to implement new features, requesting playgrounds to install new equipment, proposing that an individual shave their head for a charity, or anything that can be solved through crowd-funding.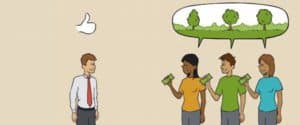 Co-founder of the platform, Ben Holness noted, "Getting high-quality feedback from customers has always been a difficult thing. Co-Funded aims to provide the highest quality feedback possible – things that customers want so badly, they would pay to make them happen. At the same time, it involves the customer base in the decision process, strengthening the company-customer bond."

Because they are based in New Orleans, Co-Funded's founders are excited to formally launch their service to the world on Mardi Gras day. Co-founder Robert Claypool added,"Mardi Gras is the ultimate crowd event and we thought the timing was fortuitous to launch our service which gives a voice to the crowds."

Sponsored Links by DQ Promote