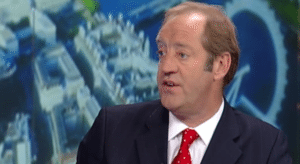 Graham Wellesley, CEO and founder of Wellesley & Co. a UK based peer to peer lender, has announced a new P2P bond targeting ISA accounts.  Wellesley took to the studios of Bloomberg to chat up his platform's newest investment opportunity.  He explained that by listing a bond they will actually comply with existing ISA requirements.  Presently on the 3 year bond they will offer a 4% return and on the 5 year bond they will offer a 5.25% annual return.  In the low interest rate environment of today these types of returns can be meaningful for people saving for retirement. In the UK today 54% of households have an ISA.  The offer is set to close on March 12th. Wellesley stated there is £950 billion in ISA funds today.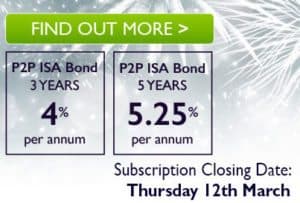 Wellesley described the new initiative as reacting to investor demand as savers struggle to top inflation and capture real rates of return.
Wellesley explained their primary concern is preservation of capital. Asked about a risking interest rate environment, Wellesley believes they will still be competitive.
The bond proceeds will be used to invest in SMEs' and are secured against tangible assets.
The regulatory environment for holding P2P assets in ISA's is under review right now with final rules expected later this year.  Wellesley & Co. are leapfrogging the delay in a way by listing the bonds on the Irish Stock Exchange.
This is not the only listed opportunity to invest in P2P assets as P2P Global Investments became the first listed fund to invest exclusively in the P2P space.