The largest social networking site in China RenRen is at it again and they are investing this time in Sindeo – a mortgage marketplace that seeks to fix the broken mortgage loan system. RenRen has been playing a growing role in funding fintech as they expand their ambitions far beyond the confines of China. RenRen has also taken stakes in SoFi and Fundrise – two other disruptive platforms targeting finance. Sindeo announced a $5 million series A with participation from RenRen and Zenbanx.   Sindeo had previously raised a $1.5 million seed round.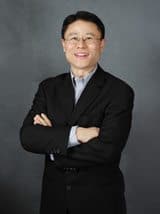 James Liu, co-founder and COO of Renren, will be joining the Sindeo Board of Directors. Liu is described as a pioneer of the Chinese Internet industry, including being Co-Founder and CEO of UUMe.com, one of the earliest social networking service websites in China, which Renren acquired in 2005.
"Sindeo is one of the most promising players in the financial technology space because it has amassed a highly-talented team to propel the growth and innovation of its cutting-edge mortgage marketplace," said Liu. "We have seen firsthand the power of leveraging technology to transform financial services and are looking forward to working with the Sindeo team to redefine the mortgage industry."
Arkadi Kuhlmann also joins Renren as an investor in Sindeo. Before his current role as Founder and CEO of ZenBanx, Kuhlmann was Founder and CEO of ING Direct, the largest direct bank in the United States.
"I am pleased to support Nick and his team's mission to empower consumers with the right information and technology to make financing a home as transparent and easy as possible" said Kuhlmann. "Sindeo is raising the bar for mortgage lending, giving consumers a new level of choice and service, and this funding will speed up the expansion of its mortgage model to markets outside of California."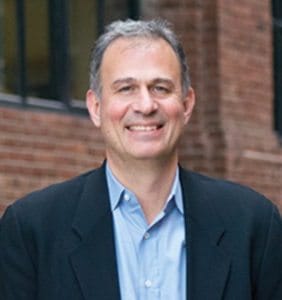 The funds will be used to fuel its expansion to major markets in the United States. Sindeo is also said to be advancing its suite of social mortgage tools and technology in the second half of 2015.
"As the investors leading our Series A, Kuhlmann and Renren represent an important endorsement of our business model and our mission to provide consumers with a new and simple way to get a mortgage," said Sindeo's Founder and CEO, Nick Stamos. "We're dedicated to maintaining our growth and transforming the mortgage industry by harnessing impressive technology and providing consumers peace of mind when financing their home."

Founded in 2013, Sindeo has grown its San Francisco operations to more than 40 employees. Stamos, along with Co-Founder, Ori Zohar, started the company to revolutionize the way people plan, shop and secure a mortgage.

Sponsored Links by DQ Promote