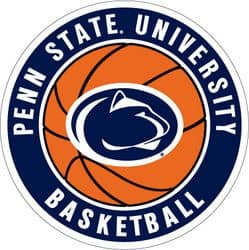 Earlier this month, Penn State's basketball coach Pat Chambers was hit with a $10,000 fine for making a comment about a "bad call" that was made by NCAA officials during the Maryland game on February 4th.  Now the university's fans and students are rallying behind the coach to help raise the outrageous funds through GoFundMe.
According to USA Today, after a 76-73 loss against Maryland, Chambers threw some shade at the officials for an offensive foul call they made within the final minutes of the game. He stated, "That is the worst call I've ever seen in my entire life It's a joke. It's a joke the way we're officiated. It's disappointing. And there was an elbow that they didn't want to call that they should have called that normally gets called against us. Frustrating, disappointing."
Unfortunately, the Big Ten struck back against Chambers comments and fined the basketball coach the $10,000, citing the conference prohibits coaches from criticizing officials (and their calls). Upon hearing the news about the conference's decision, Penn State's student newspaper Onward State published and article calling for the student body to help Chambers.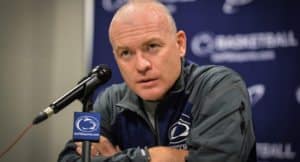 "As any good journalism organization should, we at Onward State always appreciate when coaches are honest during press conferences instead of the normal coach-speak. Pat has always been one of the best interviews at Penn State, giving you straightforward responses and not beating around the bush. Besides, he's right — this may actually be the worst call of the season. We don't want to see a coach punished simply for speaking his mind. Please consider donating through Onward State to pay the fine issued by this totalitarian regime.
"Collectively, as Nittany Nation, we can neutralize this fine rendered simply for sticking up for his team. Pat Chambers spit some hot truth and is losing five figures because of it, which is almost as absurd as 75% of the foul calls on Donovon Jack and Jordan Dickerson this season. Let's show the Big Ten that we stand by our coach, and will fight their tyranny at all costs, both literal and figurative. Besides, hasn't Penn State been issued enough fines in the recent past."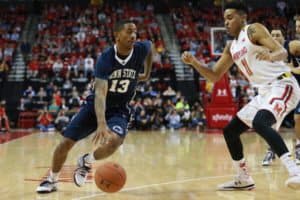 The newspaper noted that its staff fully intends to deliver the funds to Chambers, even if they have not been in touch with anyone from the Penn State's athletic department. The project is not endorsed by anyone associated with the university's basketball team. If the campaign reaches its initial goal and the coach decides to decline the funds, the staff plans to donate the entire amount to the Penn State chapter of Uplifting Athletes.
Have a crowdfunding offering you'd like to share? Submit an offering for consideration using our Submit a Tip form and we may share it on our site!