Over six months ago, crowdfunding giant Kickstarter unveiled a new algorithm system for the platform to determine if submitted projects are following its rules.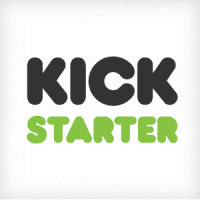 As previously reported, the algorithm scans review keywords in the campaign, the creator's past track record on the platform and if similar campaigns have been approved, rejected, flagged or removed. Upon approving the project, Kickstarter gives creators the option of either launching their campaign right away or receives help from a member of the staff to make the project stand out.
Now, Kickstarter has revealed how the system has affected the platform and campaign organizers. According to The Guardian, more than two-thirds of crowdfunding projects on the platform are still manually reviewed by a human before they are launched, despite the fact that Kickstarter's initial reviews have been automated through its algorithm since this past June.
Kickstarter's Yancey Strickler announced in the company's blog, "It's important to note that every project on Kickstarter is reviewed – first by an algorithm and then, if needed, by a member of our team. How does the algorithm work? It analyzes thousands of attributes in a project and looks at how our team has handled similar projects. If personal feedback from a member of our first. If the algorithm puts up a red light, the project is manually reviewed by our team to make sure it meets our rules. Simple as that."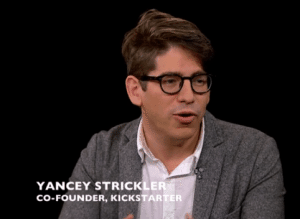 Strickler also revealed stats of new version of the system, which showed that out of 69,015 submitted projects, 27,897 were approved by the algorithm to launch immediately, although 6,265 of those creators took up the option of having an employee of the platform also checking their project.
Strickler commented, "As you can see, 31% of projects chose to launch on their own, 9% asked for additional help from our team, and 60% were manually reviewed by a team member. This new process is a big improvement in three important ways: it creates a fast track for projects that have historically been simple approvals; it makes our team even more available to creators who want additional support; and it gives us more time to make informed decisions about the projects we need to review.

"As more projects come in, we'll continue to refine the algorithm and process to help more creators share their creative projects with the world. Why do we put so much attention into reviewing projects? Because it's our job to make sure we're fostering a healthy community — one where everybody's clear on how things work, people can trust one another, and projects of all shapes and sizes can succeed. We have a few simple rule, built to make sure that happens.
"A healthy Kickstarter means being diligent about making sure new projects fit those guidelines — and taking the time to talk with anyone who could use a little help."
Have a crowdfunding offering you'd like to share? Submit an offering for consideration using our Submit a Tip form and we may share it on our site!