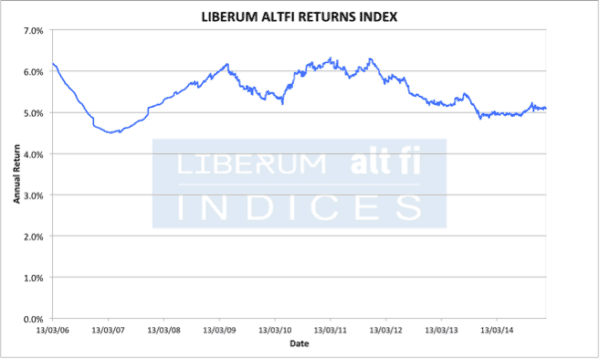 AltFi Data has launched the first Index to track the returns available from the UK peer to peer and marketplace lending industry. The Liberum AltFi Returns Index (LARI) is described as accurately tracking peer to peer lending returns using complete loan-by-loan cash flows provided by the major platforms. Currently, the Index calculations are based on aggregated data from just the 3 largest UK platforms – Zopa, Funding Circle and RateSetter. These platforms are said to account for a 60% share of the UK P2P lending sector as per a 3-month market share measure.
According to the creators, the index demonstrates the consistent returns that this sector has delivered. The latest data point shows a trailing 12-month return of 5.09% suggesting that this is what a fully diversified investor in the sector should have made in the last 12 months from a time weighted marketplace lending portfolio.
"The consistency of these returns is just as important as the absolute level." says Rupert Taylor of AltFi Data. "The index demonstrates that returns have consistently ranged between 4.5% and 6.2% since 2006. As well as demonstrating an impressive return in a low interest rate environment, the index also shows how impressively Zopa coped with the financial market dislocations of 2008/9, and how the industry has sustained that performance to the present day."
Giles Andrews, Zopa's CEO and co-founder, commented;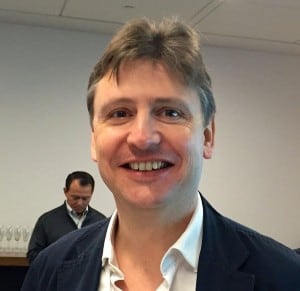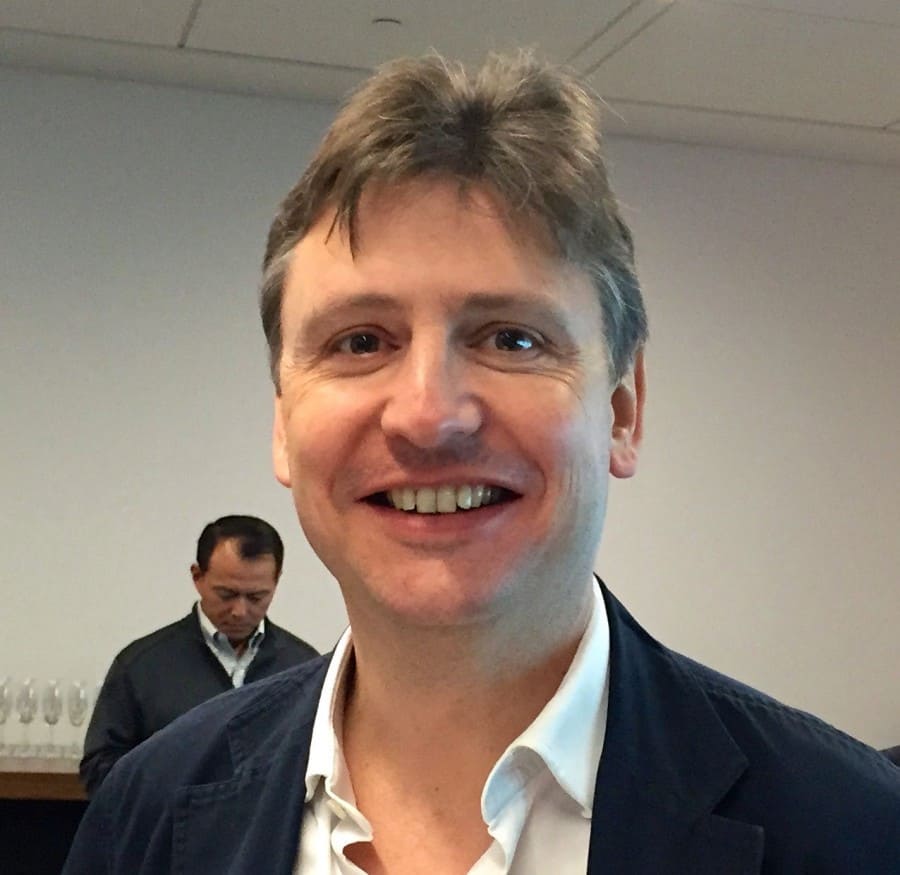 "AltFi Data's P2P Index highlights how consistent returns at Zopa have been over the last 10 years, even during the worst financial crisis of the last 70 years, outperforming pretty well any other asset class in the period. We expect the index to become a useful and impartial tool in measuring returns moving forward and helping increase transparency in the P2P lending industry."
Index values are time-weighted and published as aggregate trailing 12 month returns in order to measure what an equal time-weighted exposure to every eligible loan made would have returned over the preceding 12-month period. In layman's terms every point on the returns line represents a single day between 2006 and the present. Each day corresponds with a return value. This value represents the return that an investor would have accrued in the preceding 12-months had they been exposed to every single loan originated by the three constituent platforms during that time.
The Index is constructed using the cash flows from every loan made by the eligible platforms.  As such, the Index factors in both defaults and recoveries to establish the real net return.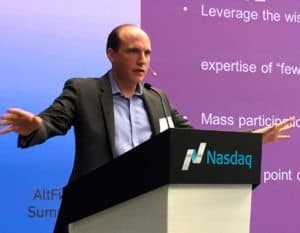 "I am delighted to see the launch of the Liberum AltFi Returns Index", says Rhydian Lewis, CEO of RateSetter. "Firstly, having a third party specialist analysing and scrutinising returns provides a sometimes sceptical outside world with a clear picture of the value peer-to-peer lending really is delivering savers and investors. There has been a lot written about the relative merits of peer-to-peer lending – the data, which shows a 5%+ return consistently over close to a decade, now speaks for itself." Rhydian continued: "Secondly, our ambition at RateSetter is for our rates to be seen as a proxy for the price of money – and seeing how our rates have tracked the index helps us test this thesis. The Liberum AltFi Returns Index is another building block in the emergence of peer-to-peer as a proper asset class."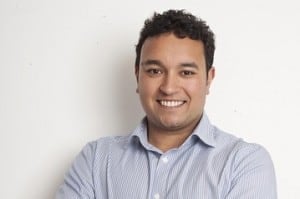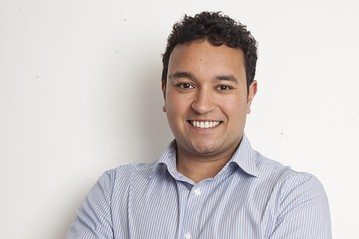 Samir Desai, CEO and co-founder of Funding Circle commented on the need for industry transparency;
"Transparency is absolutely crucial. It's our skin in the game, and will ensure we maintain the trust of our customers for the long term. AltFi Data has been a champion of data transparency and we welcome their new industry returns index which will be a useful tool for investors. Funding Circle has provided access to data on every loan we have ever originated for years, and this is something we hope the rest of the industry will also provide."
Sponsored Links by DQ Promote