ProHatch, a diversified alternative capital platform, has announced a strategic shift into real estate crowdfunding. Real estate crowdfunding, for both debt and equity, is one of the hottest sectors in the crowdfunding industry.
"We are differentiating ourselves in the burgeoning market of crowdfunding by offering a platform where contribution crowdfunding and regulated crowdfinance can work side by side," said Elizabeth Smith Kulik, Senior Managing Partner. "Through the introduction of regulated issues on ProHatch, Sponsors and Accredited Investors can now come together to pool their interests and collectively participate in ProHatch's marketplace of high yield single asset, portfolio and institutional quality real estate."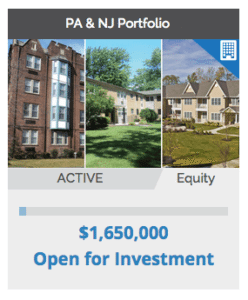 ProHatch describes the offers as "institutional quality real estate".  In a company release, the platform highlighted a featured real estate sponsor GRJ, LLC. This NYC based company acquires and "repositions" underperforming multi-family and mixed use properties. ProHatch has listed an investment opportunity seeking $1.65 million in equity.  The offer is available to accredited investors only.
ProHatch's platform specializes in sourcing small and mid-cap investment opportunities that are pre-vetted by the platform. ProHatch states it originates deal flow in programs with well-established professional sponsors of income producing commercial real estate programs, proven beta and pre Series A operating companies, and growth oriented, federally registered nonprofits.