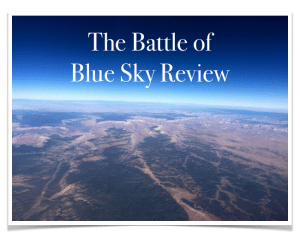 The North American Securities Administrators Association (NASAA) continues to lobby the SEC aggressively in their attempt to obstruct removal of Blue Sky Review under Title IV of the JOBS Act.  NASAA is a special interest group that represents state securities regulators and advocates on behalf of issues they believe are important to state regulators. Earlier this month NASAA submitted a comment letter, signed by NASAA President William Beatty, calling "…the Commission's preemption proposal [as] not only unlawful as outlined in previous correspondence, but also unnecessary and harmful to the marketplace…"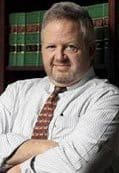 The ongoing discussion regarding state Blue Sky Review is something that has occurred more behind closed doors than out in the open. Some state regulators are concerned about losing their ability to review private placements under Regulation A (or Reg A+ as Title IV has become known). As it stands now there is a proposal to remove state review as the current process has effectively killed Regulation A due to excessive cost and laborious process. NASAA, to counter this debate, has been developing an application that is intended to speed up the process by creating a central database where a single filing will be automatically approved by all states. The "Electronic Filing Depository" as developed by NASAA remains incomplete as of today as not all states have signed up for the process.  The investment by NASAA recently engendered one industry follower to ask the question as to "why is the filing necessary at all?"
Many engaged in the securities industry believe that Blue Sky Review is a redundant process noting that States still have the full power of anti-fraud laws to address fraudulent issuers.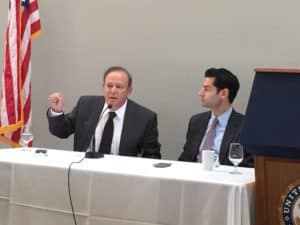 Sam Guzik, a Securities Attorney and Senior Contributor to Crowdfund Insider commented on the debate;
"What the coordinated review process does NOT do is eliminate the state by state standards for review. So without federal pre-emption of Blue Sky, coordinated review simply means that issuers utilizing Regulation A+ will hit a dead end faster in merit review states.  This will largely defeat both the purpose and usefulness of the JOBS Act Title IV provisions.  Fortunately, the SEC recognized this in fashioning the proposed rules with broad pre-emption of the states' review authority."
The comment references a single crowdfunding platform and its "actual experience" in justifying NASAA's position. The missive closes by stating; "I strongly urge you to closely examine NASAA's Coordinated Review Program and take note of the significant developments that have occurred since the Commission voted to propose its rule implementing changes to the rules governing Regulation A offerings".
The comment letter is embedded below.
[scribd id=257226896 key=key-aHsru8wgrTmzmxHntMex mode=scroll]