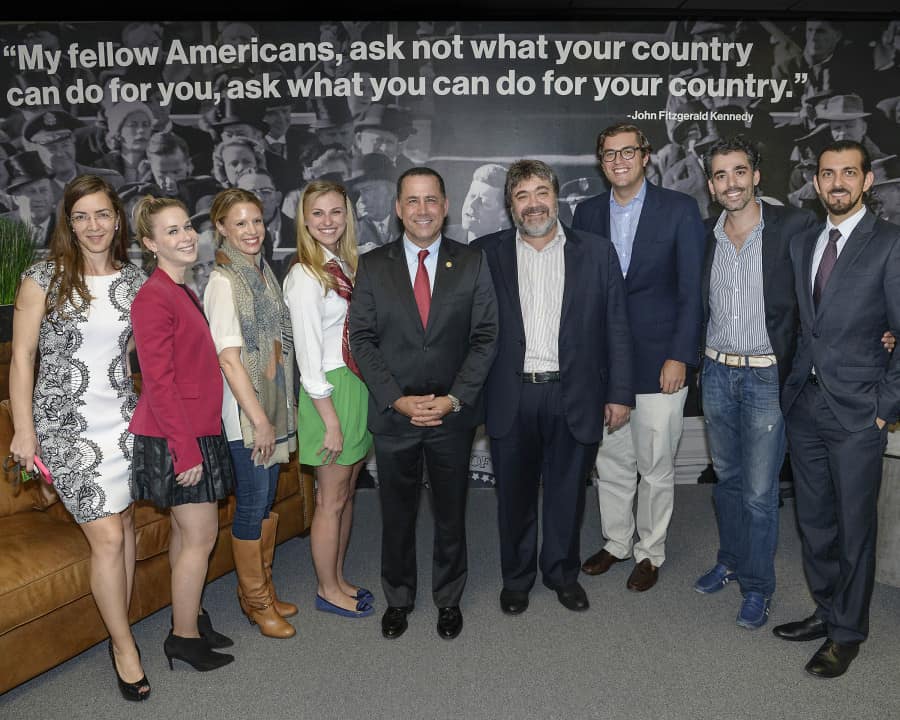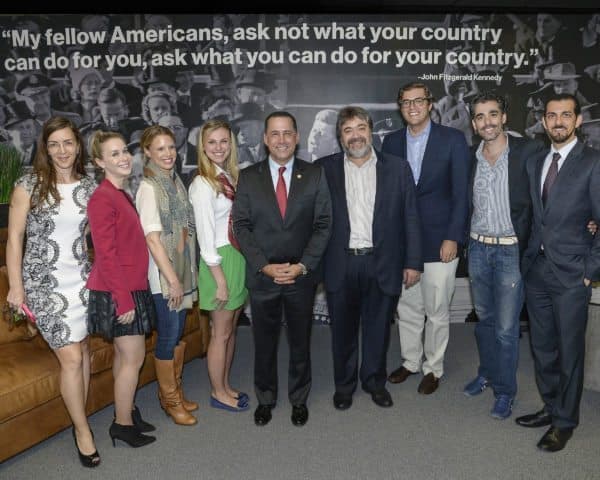 Miami has been in the news as becoming the next hedge fund hot-spot – and it is not only about the weather and glitzy background. Granted when it is minus 18 below in Midtown Manhattan the sun-kissed beaches of Miami start to look pretty enticing for anyone based in the north east.
In the past several years, Miami has been on a PR campaign to recruit all types of financial firms.  According to a recent report, the financial district of Miami is already the second-largest financial hub in the U.S., after New York City.  The article in Capital Analytics Associates explained there are 60 international banks and nearly 100 alternative investment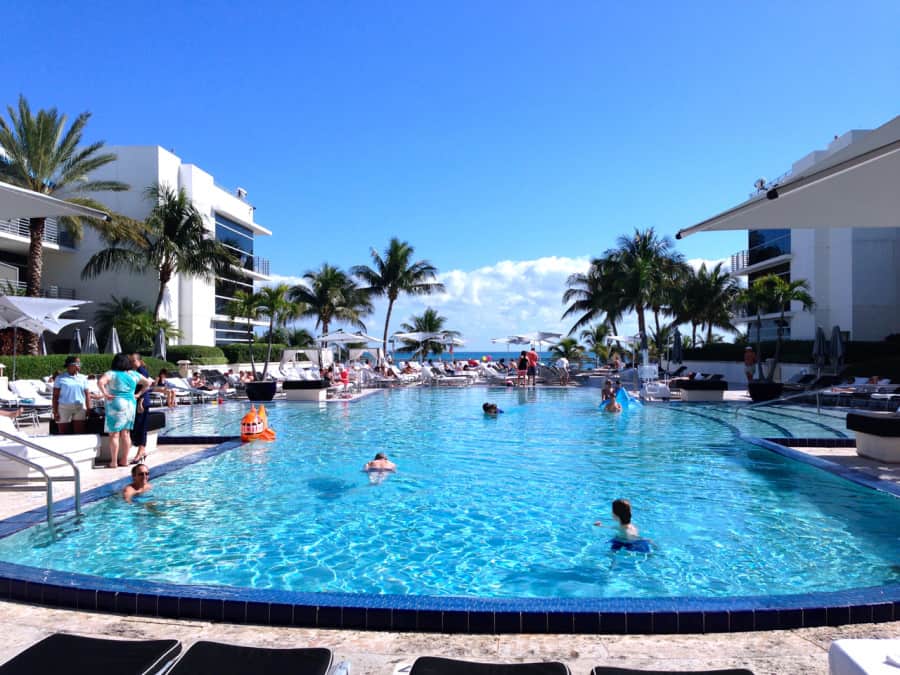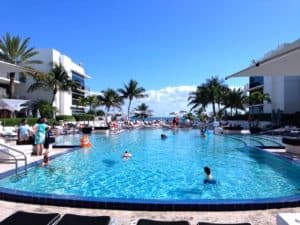 companies already established in the market. Now I don't see NYC giving up it's crown anytime soon but Miami is actively pursuing financial firms with direct outreach boosted by the Miami Downtown Development Authority.  Combine the proactive recruitment to the lifestyle and warm weather and the southern city puts together a good package.
Late last month Miami Beach (it is hard to talk about Miami without mentioning Miami Beach) had an interesting visitor. Equity crowdfunding advocate Jon Medved, who is CEO and founder of OurCrowd – a global investment platform, visited Florida's largest metropolitan area . OurCrowd, ostensibly based in Israel and a vocal champion of the "Startup Nation" movement, is really an international crowdfunding firm seeking promising startups regardless of location.  Medved met with Miami Beach Mayor Philip Levine to discuss a "unique partnership" between the crowdfunding platform and the city of Miami Beach. Investment crowdfunding is the most unique approach to capital formation to occur in decades that can be leveraged to finance innovative firms.  OurCrowd is one of the leading platforms within the new industry.
Taxes Matter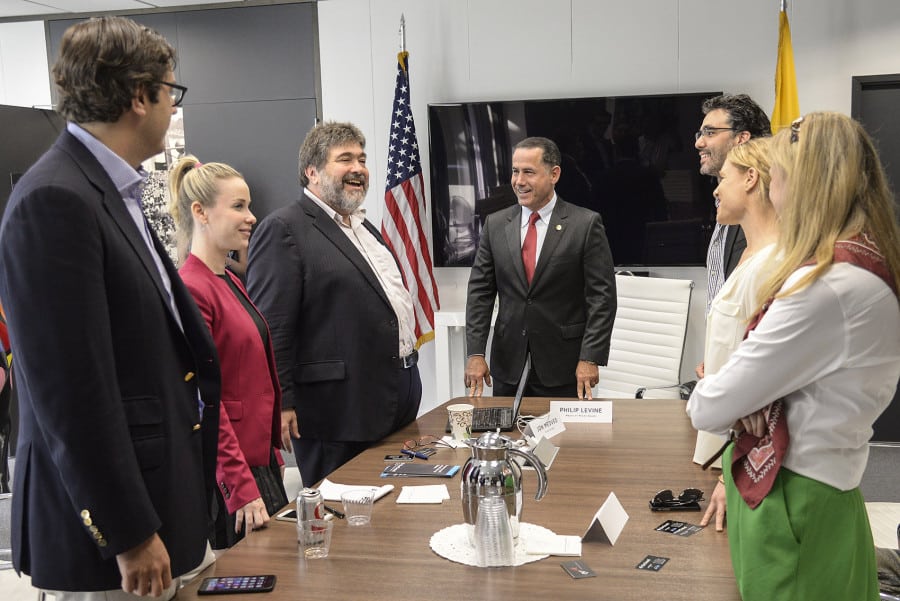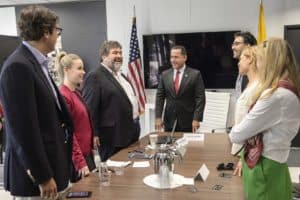 As many people know, Florida is a low tax state.  Benefitting from a robust tourist industry and retirement epicenter, Florida boasts no state income taxes and no estate taxes.  It also does not have a capital gains tax.  Compare that to high tax states like New York or Connecticut and it does not take long for a high wage earner to realize they can keep more of what them make – if they move to Florida.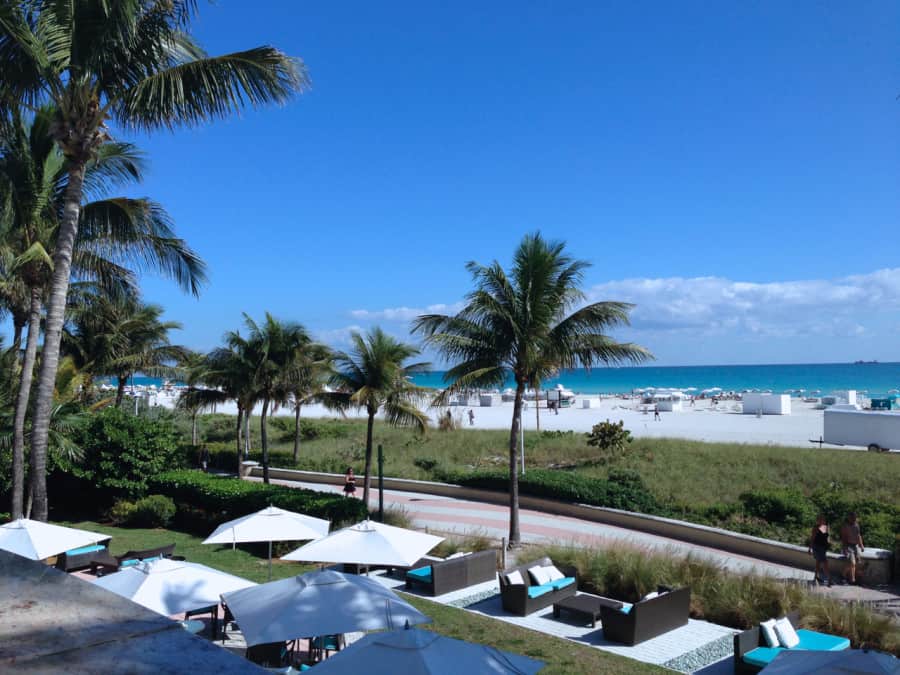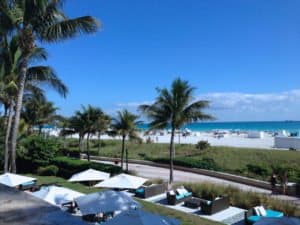 The Miami Beach Mayor has not always been advocate of becoming a startup hub preferring to focus on what they are good at; "It's important for cities to play to their strengths. Don't try to be something you're not." But the meeting between Levine and Medved was described as sharing the blueprint of Israel's success that can help transform Miami Beach into a contender for the startup economy.
OurCrowd is expecting to open an office in Miami Beach at some point this year.  According to an article in El Nuevo Herald, Medved sees opportunity in the Miami Beach area as there are "people with lots of money looking  for interesting investments". Medved said of Miami Beach, "To make the technology work you need four components, entrepreneurs, investors and a buyers market. You have to put everything together" (the money being the 4th).
Speaking late last year, Richard Florida, one of the leading voices in the Miami innovation push, explained why Miami is entering the ring of tech hubs;
"Why is this happening? Greater Miami has all the urban attributes that are attractive to the creative class, tech investors, and techies themselves: old industrial buildings, dense, walkable neighborhoods, quality of life amenities like beaches, culture, food, music, and especially diversity.  Miami has this in spades especially in and around Wywood, Midtown and the Design Districts where art galleries and the big art collection spaces are.  Already, we are seeing a bunch of startups in and around there and the Knight Foundation has made signature investments in incubator/ accelerator spaces like The LAB Miami and Endeavor Global, the global entrepreneurial assistance organization that has opened its first US branch in Miami."
While crowdfunding is borderless – proximity still matters. Creative hubs like San Francisco and Silicon Alley engender a vibrant scene of innovation that is aided by sufficient capital to fund new ventures.   OurCrowd cannot single-handedly, magically anoint any community as the next place to be but it is a sign of a promising future. EarlyShares, another investment crowdfunding platform, has already held a long established spot in the Miami area as being a viable option to raise capital for early stage companies or real estate investments.

Miami's Tech scene has been on the rise in the past several years. The combination of a political climate welcoming to business, low taxes and warm weather is paying off.  The city is well recognized as a stepping stone to the Latin American market for both tech entrepreneurs as well as investors.

Scout Ventures recently announced an investment in Rokk3r Labs, a startup based in Miami. Bradley Harrison, managing partner of Scout said of Miami, "For us, we think the growth of tech talent and coders is really going to be the key to Miami's future".

Sponsored Links by DQ Promote