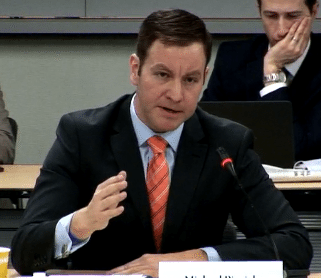 The SEC Advisory Committee on Small and Emerging Companies tackled the highly contentious issue of state Blue Sky Review preemption today regarding Title IV of the JOBS Act. Commonly called Reg A+, the SEC has recommended pre-empting state review as it is widely understood to have killed the efficacy of existing Reg A due to the laborious process and associated cost of state review.  Title IV of the JOBS Act allowed for an exemption for companies to raise up to $50 million – a funding amount that has captured the interest of Wall Street – not just main street.
Michael Pieciak, Deputy Commissioner of the Vermont Securities Division, represented the perspective of the North American Securities Administrators Association (NASAA) in presenting the organizations approach on "coordinated review".  NASAA has lobbied both the SEC and Capitol Hill aggressively to not preempt state review under Reg A+. To counter critics of the existing process, which is widely viewed as costly and inefficient, NASAA has developed as new platform to facilitate the state review process. The Electronic Filing Depository has processed a single issue to date – notably by real estate crowdfunding platform GroundFloor. Pieciak touted this single issuer as an example of a viable process.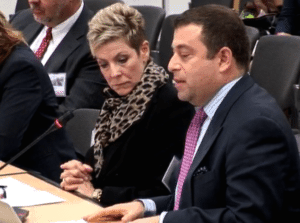 Acting as a rebuttal to the NASAA claim, DJ Paul, CFIRA co-Chair,  noted that Reg A has been around for 80 years and NASAA has only come up with a solution in the 11th hour which still falls quite short of what is needed to facilitate capital formation.  Paul highlighted the fact the exemption is lightly utilized due to state review. Paul was critical of coordinated review and advocated the Committee embrace Blue Sky review preemption – a sentiment that was unanimously supported by the rest of the Committee. Paul stated that it was clearly within  the domain of the SEC to propose preemption and clarified that it was Congresses intent to allow such discretion.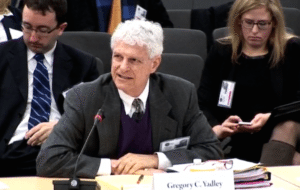 Greg Yadley, a partner at Shumaker, Loop & Kendrick, added to the discussion noting that "NASAA has done wonders in coordinating 50 jurisdictions. [But] You cannot coordinate that all.  …Almost done but we have these three states… Yadley stated that even within the SEC there exists a disparity opinions but there is a hierarchy something that is not evident in the coordinated review process advocated by NASAA.
The SEC Division of Corporate Finance stated it gives the same review [to a Reg A filing] as an S1. "We give it the kind of review we give any filing."  The review was described as consistent and fair – something the states could not assure.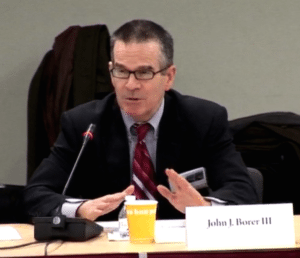 John Borer, Senior Managing Director and Head of Investment Banking at The Benchmark Company, described state review as a "secondary flogging".

Sara Hanks, CEO of Crowdcheck said the process as promoted by NASAA equals "Twice as much work to do 2 filings vs. 1  – Coordinated review will cost more. Small companies are cash flow constrained. They do not need more cost".

The Committee was largely aligned in perspective and opinion: To make Title IV, Reg A+ work – state preemption must hold. Charles Baltic stated, "A national standard is needed to reinvigorate Regulation A".

Sponsored Links by DQ Promote