The customer is always right! CTV announced today from Prime Time in Ottawa the start of production on the new one-hour reality series pilot, Dream Funded: Let the Crowd Decide, produced by CTV in association with Entertainment One (eOne), Highway Entertainment, and United Artists Media Group.


The pilot is the first project from Bell Media's partnership with United Artists Media Group (a newly formed joint venture among MGM, Mark Burnett, Roma Downey, and Hearst Entertainment) and Omnicom Media Groups' Highway Entertainment. Hosted by TSN's James Duthie, the new series offers entrepreneurs the opportunity to earn up to $50,000 by pitching their untested business ideas to a crowd of 100 real consumers. Production begins today in Toronto through Tuesday (March 10th).
President of CTV, Sports, and Entertainment Programming, Phil King stated:
"Dream Funded puts an entertaining spin on the crowd-funding phenomenon, where the crowd invests in everyday products, making dreams come true for emerging entrepreneurs while creating a feel-good show. With our partners' stellar background in non-scripted entertainment, we anticipate the pilot will deliver high-stakes drama and real-life happy endings."
C. Scot Cru, Executive Vice President of International at United Artist Media Group, shared:
"We're thrilled to be working with a market leader like CTV to bring this innovative format not only to Canada, but the world.Phil and his team have been great partners helping us to bring DREAM FUNDED to life."
President and CEO Highway Entertainment, Adam Ivers explained:
"Highway Entertainment is thrilled to be working with UAMG, eOne, and Bell Media on this exciting project. This endeavour exemplifies our laser-focused efforts to establish Canada as the next proving-ground for great formats, and working with these companies gives us a great head start."
An original take on crowdfunding, Dream Funded: Let the Crowd Decide, puts all the power in the hands of the crowd, and in the span of one hour, makes dreams come true. In the pilot, seven budding entrepreneurs, known as the "Dreamers," will introduce their original product to a crowd of 100 curious customers, who each have $250 to support the Dreamer and new product they feel has the most potential.
Throughout the show, celebrity entrepreneur experts Amber MacArthur and Ron Tite offer advice and feedback to the Dreamers, helping to elevate their pitches to a higher professional level. At the end of the episode, the Dreamers take home all of the money invested by the crowd, up to $25,000. And to raise the stakes even higher, the Dreamer who has earned the most receives an additional $25,000.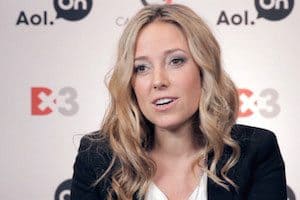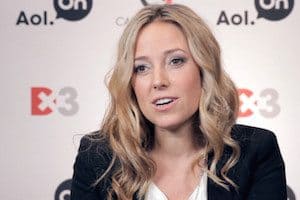 With more than 15 years of hosting experience, Gemini and Canadian Screen Award-Winner James Duthie brings his natural charisma to the role of host of Dream Funded. One of Canada's most respected and popular broadcasters, Duthie is the host of TSN's extensive and award-winning hockey, Grey Cup, and Super Bowl coverage.
In addition to his TSN duties, Duthie hosted two Olympic Games for CTV, is a two time best-selling author, and also hosted the half-hour CTV prime-time special titled Will Ferrell on Sports and Stuff with Will Farrell. His entertaining and sharp-witted style has made him a fan favorite across the country as well as one of the nation's most-followed media personalities on Twitter.
Along with host Duthie, the cast also includes celebrity entrepreneur experts Amber MacArthur and Ron Tite, two of the most respected marketing and business minds in the country. Amber MacArthur heads her own company with her brother called Konnekt, and has been a regular business host and expert for BNN, The Marilyn Denis Show, CP24, Fast Company, CNN, CBS, and Sirius Radio. Branding and Creativity Expert Ron Tite is CEO of The Tite Group, a content marketing agency based in Toronto, and was named one of the "Top 10 Creative Canadians" by Marketing magazine.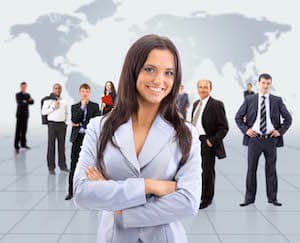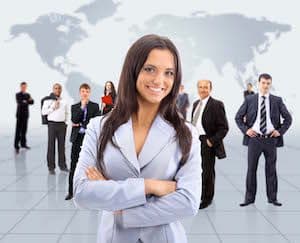 The seven budding entrepreneurs featured in the pilot of Dream Funded are:
Danielle Tchao

 and 

Freda Langelo

 from 

Toronto

Meghan Athavale

 (CEO) from 

Winnipeg

Rachel Paulter

 and 

Andrew Martinko

 from 

Waterloo, Ont.

Dimitri Poliderakis

 from 

Laval, Que.

Bob Stueck

 from Toronto

Joe Pantaleo

 and 

Stefano Karabas

 from 

Scarborough, Ont.

Misko Dzamba

 and 

Jason Yu

 from 

Port Credit, Ont.
Bell Media, Canada's premier multimedia company, previously announced a partnership with United Artists Media Group and Highway Entertainment to create new television formats for Canadian and international audiences.