Fairway America, a small balance real estate (SBRE) pooled investment funds company, announced on Friday (March 6th) its $1 Million commitment from one or both funds, Fairway America Fund VI, LLC and Fairway America Fund VII, LP, to Colonial Capital Management's new $100 Million Colonial Impact Fund-II ("Colonial").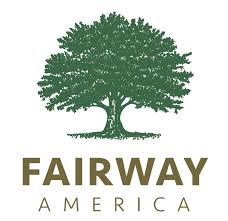 In addition, Colonial will be listed on crowdfunding marketplace SBREfunds.com, which focuses exclusively on pooled fund offerings and information in the pooled real estate investment space. SBREfunds.com is building the world's leading community of fund managers, and Colonial's listing will generate immediate exposure to high-net-worth accredited investors seeking opportunities in real estate asset-based pooled investment funds.
The recently launched platform provides accredited investors with a secure environment to network with one another through a private forum, consume educational content that helps them understand how to evaluate investment opportunities, and allows them to anonymously review and select fund investment opportunities listed inside the marketplace.
CEO of Fairway America, Matt Burk stated:
"The SBREfunds.com marketplace is the only web portal focusing exclusively on blind pool real estate asset based funds. Beyond experience and strategies, we provide SBRE entrepreneurs and fund managers all over the United States with the tools they've been searching for: a crowdfunding marketplace, education, information, peer feedback and options, all for SBRE funds only. We have a lot of respect for the Colonial Capital Management team and worked with them closely to help them architect a fund structure that we believe positions them to raise capital effectively. Also, our role as their fund's third-party administrator enables us to help them track and report their performance accurately as well as perform other important back office functions."
In addition to Fairway's $1 Million initial commitment, Colonial's newly launched $100 Million investment fund will be listed on SBREfunds.com's funds-only marketplace. Colonial focuses on acquiring performing, non-performing, and sub-performing real estate loans, originating new real estate loans, and acquiring property directly, including distressed properties and performing rental properties. The Fund intends to focus on single family residential properties, but will also consider manufactured homes, land, multifamily and commercial property types.
The principals of Colonial Capital Management are Eddie Speed, Bob Repass, Ryan Parson and Charles Mangan, each of whom has years of real estate investment and asset management experience in the discounted and distressed note space.
Parson remarked:
"Our strategy for the Fund is to capitalize on distressed real estate asset based opportunities that produce attractive risk adjusted returns. By investing in a variety of U.S. real estate related asset classes, the fund is able to diversify its portfolio holdings amongst several strategic geographic markets. Fairway America has been instrumental in the Fund's structure and creation, ensuring that all progress and activity are tracked properly. Through Fairway America's expert administration services and our listing on SBREfunds.com, we believe we are now in the best strategic position to raise capital effectively."
Burk then added:
"We conduct what we think is the most rigorous investor screening we know of anywhere, meaning we do not approve just anyone claiming to be an investor. They represent their accreditation and, although we do not verify it, we try to make sure they are not an SBRE entrepreneur posing as an investor just to get access to the materials for their use which sets us apart from the rest of the world's crowdfunding platforms," says Burk. "With SBREfunds.com, we have made it our mission to be the very best in real estate asset-based pooled investment funds and to create the world's leading community of fund managers and high-net-worth investors active in pooled investment funds, allowing them to create strong connections with one another."
Sponsored Links by DQ Promote