Whether you have an eye–or a nose–for good design, Sniffr, a new crowdfunding platform for Singapore designers, has just soft-launched, according to Channel NewsAsia. Founded by Otto Solutions, the platform offers aspiring designers a launch pad to share and showcase their designs, as well as solicit funding with a target they set themselves, in an all-or-nothing funding model similar to Kickstarter's.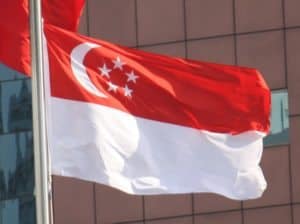 CEO and founder of Sniffr, Andy Lai said,
People can develop good designs, but of course, they are not in a position to sell or to market. So Sniffr is here to make sure they are able to do so and that their creativity is not wasted. We can help them promote (their products) and be more entrepreneurial.
Sniffr officially launches on April 15, when all projects will go live. Its soft launch today was included in the event Possibilities: Making Design Your Future, featured on Sniffr's Facebook page on a March 2 post. Their Twitter handle is @Sniffr_SG, and they also have a Google+ site. Sniffr's main website also includes an online store, with a featured collection and currently, a 10 percent discount on its opening launch.
Signing up for a Sniffr account, whether as a designer or as someone interested in purchasing a concept, is free. The platform only charges an 8 percent fee if a project is successful, although PayPal transaction fees can vary. Sniffr has also signed a Memorandum of Understanding (MOU) with the Designer Business Chamber of Singapore (DBCS) and prototyping lab OneMaker. Lai added that the partnership with OneMaker allows Sniffr to pass on certain discounts to designers. Part of its outreach program also includes mentorship opportunities.

Sponsored Links by DQ Promote