University of Edinburgh spin-out company Parkure Ltd has successfully attracted over £75,000 in crowdfunding investment through ShareIn, the technology-focussed crowdfunding firm, to develop a cure for Parkinson's disease.

Parkure has opted to use equity crowdfunding to raise finance because traditional sources of funding are often reluctant to back drug discovery ventures at their early stages. ShareIn offered them the opportunity to reach a wider network of individuals and organizations who could invest and receive shares in return for supporting the company.
The global market for drugs that simply treat the symptoms of Parkinson's is currently $2.7 billion. However, Parkure's focus of a cure for the disease would open up a new market, worth a conservative estimate of at least $3 billion. Parkure's search for a cure could also lead to the discovery of new symptomatic treatments.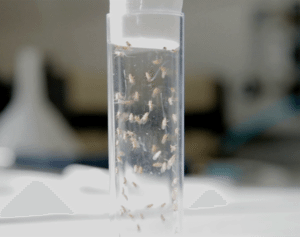 The company is using genetically engineered fruit flies that develop the disease to discover new drugs. In order to speed up the discovery process, Parkure has adopted a drug repurposing approach where they test drugs that have already been certified as safe for human use. Their system is cheap, fast and ready to go. They will test as many candidate drugs as possible, maximizing the probability of identifying compounds that work and further co-developing these with pharmaceutical companies.
For its crowdfunding pitches, Parkure created a video describing their company and a detailed profile explaining what they do. The campaign involved active engagement on social media as well as more traditional publicity approaches and the team successfully generated interest from special interest groups, investors and individuals, in addition to considerable press coverage.
Dr Lysimachos Zografos, Chief Executive Officer, Parkure said:
"Crowdfunding can provide an excellent way to bridge the funding gap for early stage companies. We were the first who managed to bootstrap a biotechnology company using it and this was partly made possible by the invaluable help, guidance and mentoring we received from the Centre for Integrative Physiology and Edinburgh Research and Innovation's company formation team. We have a tough challenge ahead but now we are even more driven, committed and energised because all of those who supported us."
In addition to successfully raising more than £75,000 on ShareIn, Parkure was awarded a SMART Scotland grant from the Scottish Government in December 2014 to match the private investment raised by crowdfunding.
Dr Zografos, has also been awarded an RSE Enterprise Fellowship, starting in April 2015.
Grant Wheeler, Head of Company Formation at the University of Edinburgh's commercialization arm, Edinburgh Research and Innovation, said:
"Naturally, we are delighted to see one of the companies supported through the University's enterprise program successfully attract external investment. The fact that it came through crowdfunding, confirms that this source of financial support to encourage spin-out and start-up companies bring their technology to market provides an alternative to venture capital investment."
With an estimated 127,000 people in the UK with Parkinson's disease, the estimated cost to the UK's NHS is around £2-3 billion per annum. The disease also poses a major threat for an ever-aging population, which the UN predicts will rise to over 1.8 billion in the over 60s age group by 2050.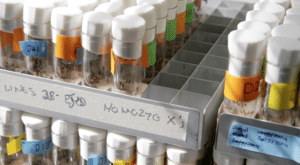 Most people who develop Parkinson's start showing symptoms after the age of 50; however, it can affect younger people too. Men are also more likely to develop the disease than women. The symptoms can be debilitating, including body tremors, rigidity and stiffness of movement, but can also lead to dementia, anxiety and depression. The biology of the disease is complex, so standard drug discovery approaches have not worked well. As a result, anyone with Parkinson's disease can receive symptomatic treatment, but not a cure.
Parkure aims to start screening drugs as well as developing their first interesting leads in order to partner with a pharmaceutical company for co-development as soon as possible.
Have a crowdfunding offering you'd like to share? Submit an offering for consideration using our Submit a Tip form and we may share it on our site!