As expected, e-commerce giant Amazon is getting closer to becoming a Crowdfunding platform.  This is pretty much a natural extension of its powerful sales and review platform and counters the encroaching pretail type campaigns that inhabit both Kickstarter, Tilt and Indiegogo.  With Indieogo's recently launch of InDemand the platform became more of a store – allowing successfully crowdfunded products a vehicle to seamless

ly transition into e-commerce.
Amazon Exclusives will become a new marketplace for "innovative new products" – specifically those that have been crowdfunded or featured on the TV show Shark Tank. Amazon clearly wants to be viewed by its users as home to the most cutting edge and current products. With over 270 million active users, it is hard to find another marketplace with that number of potential purchasers.
"Our mission on behalf of customers is to make Amazon the destination for brands and innovators to launch and sell their products, providing our customers early access to new products," said Peter Faricy, VP of Amazon Marketplace, in a release. "We understand that helping brands gain exposure for their award-winning new products is beneficial to customers that desire to be the first to have the hot new item."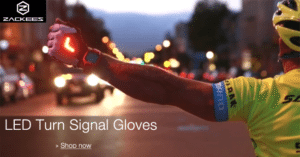 While Amazon is called "exclusive" the products are still available elsewhere.

A quick spin around the Amazon Exclusive's page shows some successful crowdfunding projects like the OlioClip.

Pretail crowdfunding campaigns have become a validation strategy for many hardware makers to prove the marketability of new products. Simultaneously young companies can generate working capital to fund production of a product.   There have been rumblings for some time that Amazon was going to launch its own crowdfunding platform – this is the next step in that direction.

Will eBay be next?

Sponsored Links by DQ Promote