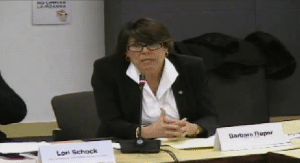 The SEC Investor Advisory Committee (IAC) has scheduled their next gathering at F Street in DC to be held on April 9th.  The group is ostensibly an advocate on behalf of all investors but has a tendency to be more on the side of protection as opposed to facilitating access to investment opportunity and choice.
According to the meeting agenda, the IAC will review the recommendations forwarded by the SEC Advisory Committee on Small and Emerging Companies (ACSEC). A quick reminder to those who are not as enthralled by debates on securities regulations (as we are at Crowdfund Insider), ACSEC has supported eliminating Blue Sky Review under Title IV of the JOBS Act.  During the ACSEC meeting earlier this month the members in attendance unanimously agreed that Blue Sky must go.
A representative from NASAA, the state securities administrators association, was present at the meeting and presented their opinion it was vital to maintain state review.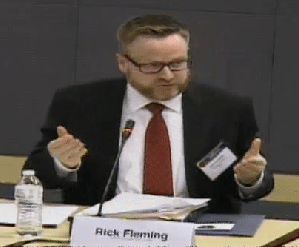 NASAA has been lobbying aggressively at the SEC, and within the corridors of power on Capitol Hill, to keep their review process. This position has been widely viewed as unworkable and unrealistic.
ACSEC has also been a proponent of fixing the flawed definition of an accredited investor, preferring a skill based approach as opposed to a wealth based metric.
The discussion at the IAC could be interesting.  Point of note: Former NASAA Deputy General Counsel, Rick Fleming, is now the SEC's "Investor Advocate" and will be participating in the discussion. Hopefully he will advocate on behalf of investors instead of his former office mates at NASAA.
The Agenda is posted below. Meetings are open to the public and live streamed.
Agenda: April 09, 2015, Meeting of the Securities and Exchange Commission Investor Advisory Committee:
9:30 – 10:00 a.m. Welcome Remarks and Continental Breakfast
10:00 – 10:05 a.m. Approval of Minutes
10:05 – 10:20 a.m. Nomination of Candidates for Officer Positions to Become Available Upon Expiration of Current Three-Year Terms
10:20 – 10:50 a.m. Discussion of CFTC Investor Behavior Survey Results
10:50 – 11:20 a.m. Discussion of Background Checks as a Means to Address Elder Financial Abuse (which may include a recommendation)
11:20 – 11:50 a.m. Discussion of Proxy Access and Staff Review of Rule 14a-8(i)(9) Under the Securities Exchange Act of 1934 (which may include a recommendation)
11:50 – 1:30 p.m. Non-Public Subcommittee Meetings and Lunch
1:30 – 1:45 p.m. Election of Officers for New Three-Year Terms Effective June 12, 2015
1:45 – 2:15 p.m. Update on SEC Proxy Voting Roundtable
2:15 – 3:00 p.m. Update on Recommendations of the SEC Advisory Committee on Small and Emerging Companies
3:00 – 3:30 p.m. Subcommittee Reports
3:30 p.m. Adjourn