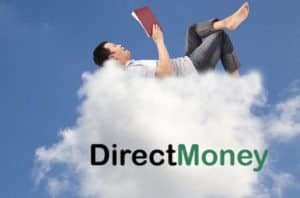 Peer to peer lending platform DirectMoney is said to be preparing to publicly trade shares on the Australian Securities Exchange (ASX) within the next eight weeks. If it successfully lists shares it will become the first platform to trade in Australia and one of the first platforms to offer shares in the world.  Late last year US leader Lending Club listed on the NYSE becoming one of the most successful offers of 2014.  Lending Club was quickly followed by OnDeck and much speculation as to which platform would be next.
DirectMoney was launched in 2006 but only started providing a market for loans late last year. Since October, DirectMoney has lent over $6 million with an average size of $15,000, according to one report. DirectMoney raised $500,000 in seed funding in 2014 and has also captured the backing of Eaglewood Capital Management and Librium Capital – both big players in the P2P lending space.
Earlier this year Stephen Porges, a well known financial executive in Australia, joined the firm as Executive Chairman.  Porges was previously engaged with Aussie Home Loans – another banking industry disruptor.  He will join CEO and founder David Doust in the quest to undermine traditional banks with their low cost advantage.
According to the Australian, DirectMoney has already raised $15 million.
The platform is not alone in Australia, SocietyOne – another young P2P lender – made headlines last December when they announced backing from Rupert Murdoch's News Corp and James Packer.