CAN Capital, a leading player in alternative small business finance, has named David Dart to the position of Chief Technology Officer. Dart will oversee the company's continued development of technology focused on providing small businesses with fast, efficient access to capital.  He will be based in Kennesaw, Georgia and report directly to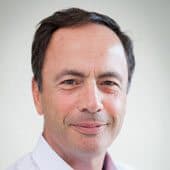 Daniel DeMeo, Chief Executive Officer.
"We're excited to have David join the team and are confident that his experience will have an immediate impact on CAN Capital as we continue to push the boundaries of our industry and maintain our leadership and rapid growth in the category," said DeMeo.
Dart brings more than 25 years of financial technology experience to CAN Capital, covering retail banking, investment banking, wholesale financial trading and corporate banking. He is an expert at deploying transformational technological strategies, building teams, and bridging the gap between an organization's core business functions and IT.
"I am thrilled to join CAN Capital at a time when both the company and the alternative finance industry are experiencing such rapid growth," said Dart. "CAN Capital's size, experience and data offer a myriad of opportunities for us to continue to use technology to help our small business customers grow."
Dart most recently served as Chief Technology Officer at Synovus, one of the largest community banks in the Southeast, where his responsibilities included enterprise-wide IT strategy and planning and the development of the company's technology vision, as well as implementation and deployment. He previously worked as Senior Vice President and Head of Information Technology and Corporate Services for the Americas at HSH Nordbank, and prior to that was Managing Director and CIO at HVB Group.  CAN Capital, Inc., established in 1998, is a pioneer and market share leader in alternative small business finance, having provided access to almost $5.0 billion in capital for tens of thousands of small businesses in a wide range of locations and different business types. As a technology-powered financial services provider, CAN Capital uses innovative and proprietary risk models combined with daily performance data to evaluate business performance and facilitate access to capital for entrepreneurs in a fast and efficient way.