Happy April! You know what that means – warmer weather, flowers blooming… practical jokes. On April 1st (known as April Fool's Day) more pranks are pulled on and offline. With that said, I would like to share my favorite, funny and incredibly "Is this for real?" worthy project list.
Stepping up to support the fight against all male cancers, Bridesmaids actor Chris O'Dowd and fictional Family Guy star Peter Griffin took part in the Male Cancer Awareness Campaign's SKYBALLS' on crowdfunding giant, Indiegogo this past August. The organization was considered the world's boldest, most daring and most innovative charity.
The organization stated:
"We believe that too many men die of prostate, bowel and testicular cancer because they do not know how to detect they symptoms in the early stages, when treatment would be more effective. This 'ignorance' is made worse by the prevailing 'culture of embarrassment,' that discourages men from discussing and resolving problems related to intimate parts of their body."
What was the "Seriously?" worthy part of the campaign?  The organization was seeking funds to build, launch and tour the world in a hot-air balloon shaped like a pair of testicles – Seriously?
Explaining the importance of the project, the organizers wrote:
"First, everyone loves hot-air balloons. Second, men still need a hefty reminder to look after their wellbeing and act on the early warning signs of male cancers. Third, awareness-raising saves lives; too many men are dying because they are diagnosed with cancer too late."
2. Modernizing Boston's Transit: GoFundMe
Last month,  a Boston area resident launched a crowdfunding initiative on GoFundMe to help bring the Massachusetts Bay Transportation Authority's subway system into the 21st century.
The campaign's organizer, Janssen McCormick, wrote:
"The MBTA is outmoded, unsafe and incapable of withstanding the rigors of New England winters. When one link in its corroded chain breaks the whole system is thrown into disarray, when multiple links break at once the entire city and region collapses into massive gridlock. Trains are kept decades beyond their service life because for decades nobody in state government wanted to take responsibility to fund maintenance and modernization of public transit.

"So here's where you come in. If the internet can help one working class guy in Detroit who struggles every day to get to work surely we can help the hundreds of thousands of working class people in Boston who rely on the decrepit MBTA to get them to work, school, doctors appointments or the grocery store."
Seeking $300 million (that's not a typo) McCormick offered the following perks to get the funds:
$200: you are given carte blanche to forcibly remove backpacks from passengers and throw them into the pit between platforms from the hours of 6am-9am and 3pm-7pm
$500:  gets you a "Monthly LinkPass Plus" same unlimited bus and subway rides as the standard LinkPass but you're allowed to make any train on the B Line go express between Kenmore and Packard's Corner.
$15,000: Whenever you ride the Green Line you have the option of taking one of the historical cars stored at Boylston Street or the Mattapan Line; you won't notice the difference in your commute.
$10,000,000: You can rename Tufts Medical Center.
$130,000,000: Your very own state funded Legoland with an Orange Line station.
$3,000,000,000: A light rail replacement for the Washington Street Elev. (not really).
$30,000,000,000: A transit system barely adequate for the needs of a 21st century global city.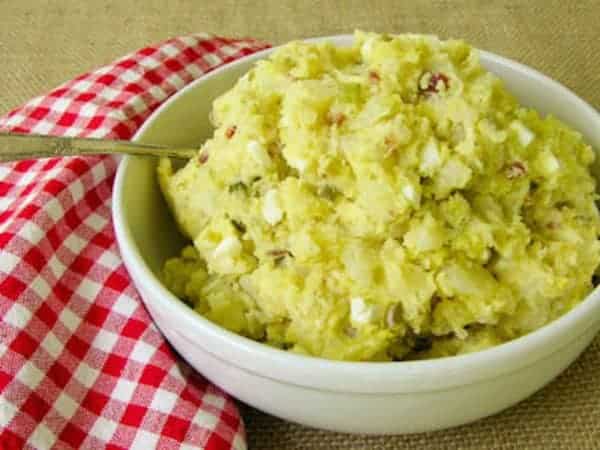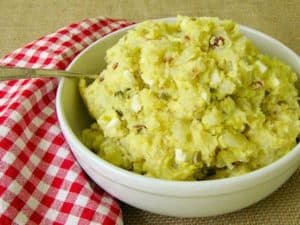 Columbus, Ohio resident Zack "Danger" Brown certainly never expected this type of success when he launched a crowdfunding campaign on Kickstarter to raise funds to make… a potato salad. While the original goal was to only reach $10, it seems thousands of backers wanted Brown to make this delicious dish.
Sharing the "details" about the project, Brown wrote:
"I'm making potato salad. Basically, I'm just making potato salad. I haven't decided what kind yet."
The project went on to make over $55,000 and Brown threw a potato salad festival, known as PotatoStock2014 in Ohio's capital.
Ready to bring back an old-school videogame favorite Shaq-Fu featuring former NBA player Shaquille O'Neal, Big Deez Productions launched a crowdfunding campaign on Indiegogo for the sequel for the 1994 game called Shaq-Fu: A Legend Reborn.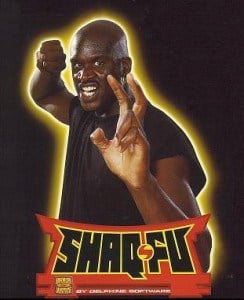 While it is fully aware of the game's terrible reputation, Big Deez noted:
"Shaq-Fu: A Legend Reborn" would have little to do with the original, besides the name and Shaq's leading role. The company describes the project as a "3D beat 'em up with dynamic destructible environments."
Big Deez's all-star team includes industry professionals who have worked on other videogame favorites such as Halo, Street Fighter, Fantasy and Battlefield. Although the project's Indiegogo site claims Shaq assembled the team to recreate the game, it's a mystery as to why the basketball legend didn't fund the game himself.
Big Deez Productions  admitted the purpose of the campaign is to see how much the public is interested in becoming Shaq's "partner" in making the game. It also went on to say that Shaq will also invest "a lot" of his own time and money in the project, along with the production company investing "considerably more" money than it's asking for.
5. Exploding Kittens: Kickstarter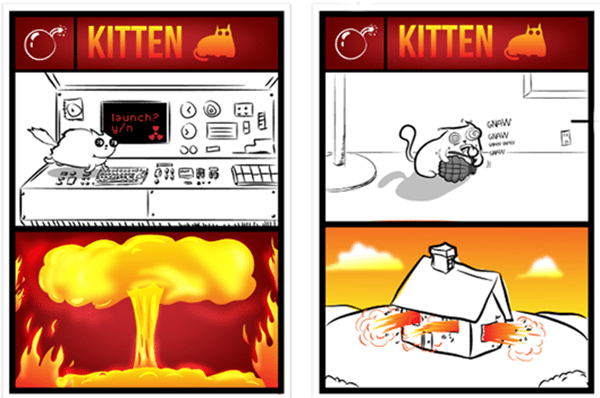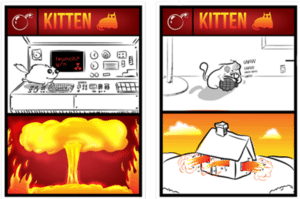 The latest "ARE YOU KIDDING ME?!" project (which I even backed). Matthew Inman, the creator of the popular website The Oatmeal, teamed up with Xbox's Elan Lee and Shane Small to launch a crowdfunding campaign on Kickstarter to raise only $10,000 for the new card game, Exploding Kittens.
Exploding Kittens is described as a highly strategic kitty-powered version of Russian Roulette. Players take turns drawing cards until someone draws an exploding kitten and loses the game. The deck is made up of cards that let you avoid exploding by peeking at cards before you draw, forcing your opponent to draw multiple cards, or shuffling the deck.
The game gets more and more intense with each card you draw because fewer cards left in the deck means a greater chance of drawing the kitten and exploding in a fiery ball of feline hyperbole.
Explaining the game's rules, Inman stated:
"You take turns drawing cards until one of you draws a kitten, at which point that player explodes and is out of the game. It's like Russian Roulette, but with cats. The problem is that game in its purest form isn't particularly fun, so we added a series of action cards that can defuse or avoid the kitten. It makes the game super-enjoyable because the longer you play, the great your odds of exploding, and the more intense the game gets. Plus, the cards are really funny and it only takes a minute or two to learn."
Have a crowdfunding offering you'd like to share? Submit an offering for consideration using our Submit a Tip form and we may share it on our site!

Sponsored Links by DQ Promote