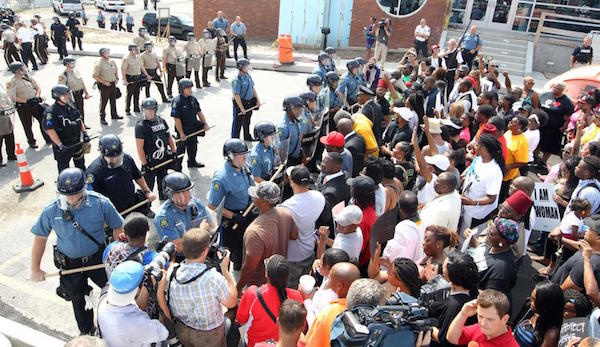 Last month, Gosnell campaign creator, Phelim McAleer, launched a project on Indiegogo to raise nearly $100,000 for their new production, FERGUSON, a play about the infamous shooting of black teenager, Michael Brown. 
Sharing details about the project, McAleer wrote:
"Thanks for having a look at the FERGUSON play. I think this is one of the most important projects I've ever done. I have an opportunity to bring to the stage the truth about what happened in Ferguson, Missouri the morning police officer Darren Wilson shot dead Michael Brown. The truth is full of shocks and surprises, but it is unbelievably compelling. Below I have answered some of your questions. Please let me know all your other questions through the Indiegogo comments section."
McAleer and his FERGUSON team are on a mission to reveal the truth about what really happened on August 9, 2014 in the small Missouri town, along with Grand Jury's final verdict. It is a staged version of the Grand Jury testimony exactly as they heard it.
McAleer shared:
"The performances in Los Angeles will be dramatized staged readings with interactive voting. Every night the audience will  decide who's telling the truth, decide who's lying, and decide if they would indict Darren Wilson for the shooting of Michael Brown. How will you vote?"
Also noting why they decided to create the production, McAllen explained:
"A lot of people lied about what they saw that day. They lied to support both sides. They lied to the media, they lied online, and they lied to investigators. Many admitted this to the Grand Jury, but the media never corrected the record.

"Most people don't know what the Grand Jury heard and most people don't know that a lot of what alleged witnesses told the media was later withdrawn or proven impossible by evidence uncovered in the Grand Jury room.

"FERGUSON shows there were lies on all sides of the story. It will show how prosecutors AND the jury asked tough questions of all sides and revealed layer by layer the truth of what happened that morning.

"FERGUSON doesn't present an agenda. It presents the exact testimony and asks you to decide for yourself. No spin. No media filter. Just the evidence and you. In an era of 24 punditry disguised as news, FERGUSON brings the truth."
Those who contribute to the campaign will receive certain perks, including tickets to the world premiere FERGUSON postcard, FERGUSON script, and signed FERGUSON poster. The campaign is set to close on May 2nd.
___________________________________________________
Have a crowdfunding offering you'd like to share? Submit an offering for consideration using our Submit a Tip form and we may share it on our site!