Beehive, the UAE's leading online marketplace for peer-to-peer finance announced it has reached a critical milestone where over 1,000 people have registered to become investors since its official launch in November 2014. This represents an average month-on-month growth of 20% in registration numbers since the company's inception and serves as testament to the company's ability to resonate in the market.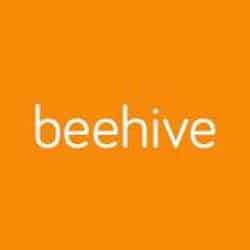 The platform registered investors from a variety of different nationalities including Arab, British, Indian, South African, Dutch, Pakistani and Australian. What unites all is the desire for higher returns, paid out monthly, and in a more diversified direct investment into SME businesses.
The Beehive investor community has successfully provided funding in excess of AED 5 million to more than 15 businesses, with average investor returns of over 13% APR. Funded businesses span all sectors of industry including IT Services, Food Wholesalers, Management Consulting and Manufacturers. The number of individual investor bids on the Beehive platform also showed 30% growth between each auction, signaling rapidly increased activity and engagement by investors on the platform.
Beehive's novel peer-to-peer finance technology, based on established crowd-funding principles, reduces operating costs and streamlines processes compared to conventional finance routes. The platform enables investors to earn returns from 8% APR to 20% APR on medium term "Business Financing" of up to 36 months and from 0.75% flat rate to 1.5% flat rate per month on short term "Invoice Financing" for up to 4 months while diversifying their risk across many businesses on the marketplace.
Patrick Rogers, Beehive Investor, stated:
"Peer-to-peer finance is a great concept and investing on Beehive has allowed me to earn attractive returns compared to conventional investment channels while allowing me to have full control of my investments and establish a more diversified portfolio in terms of investment type and risk. It also feels good knowing that I am supporting SME growth in the UAE with my investments."
The peer-to-peer financing industry marked its 10th year of business in March 2015, with global P2P lending volumes estimated at almost $9bn in 2014, more than all previous years combined, with forecasts expecting the industry to deliver $1 trillion of financing by 2025.
Founder and CEO at Beehive, Craig Moore, added:
"Attracting over 1,000 registrations in the first 5 months marks a significant milestone for Beehive and we are excited by the amazing response we have received so far. The growth in the number of investors has been fuelled by achieving impressive investor returns, and a greater appreciation of peer-2-peer finance as well as the recent introduction of our Sharia compliant structure. Beehive will continue to introduce services that help investors maximisetheir return while supporting SME growth in UAE."
Beehive has worked with prominent Islamic legal advisors and Islamic finance industry experts to develop a structure that complies fully with the principles of Sharia. The structure allows Islamic investors to take full advantage of the opportunities that marketplace finance has to offer while providing complete confidence that their values are respected and adhered to.

Sponsored Links by DQ Promote