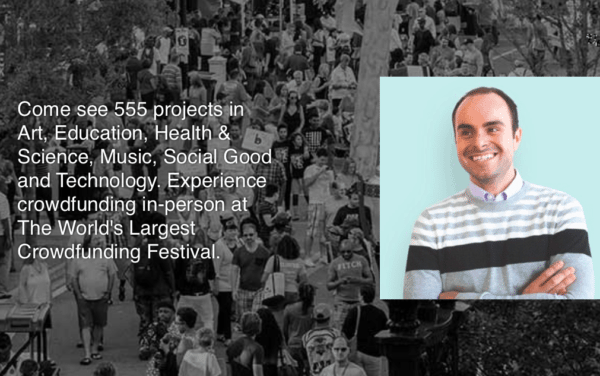 One Spark, one of the world's largest crowdfunding festivals, is about to fill Jacksonville, Fl., with 555 projects in art, education, health and science, music, social good and technology. From April 7 to April 12, the festival gives attendees a chance to contribute to Creator Projects, and vote for them to distribute a portion of $350,000. With just three years of festivals under One Spark's belt, the 2015 speakers include Jack and Suzy Welch of the Jack Welch Management Institute; Jeff Hoffman of Priceline; and Tamara Mendelsohn of Eventbrite, among many others. And for the future Oculus Rifts and Pebbles on a startup budget, another perk: The festival is open to the public and free to attend (although VIP/all-access passes are also available).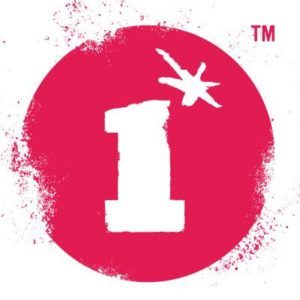 New to the 2015 festival is an updated app for iOS and Android operating systems, which streamlines the process for attendees to contribute and vote. According to the press release, the new version allows attendees to download the app, create an account and easily contribute to and vote for creator projects. Other updates include simplified navigation and inclusion of the One Spark festival map and full schedule.
Recently, Crowdfund Insider spoke with One Spark's CEO, Elton Rivas, for an insider's perspective on the landmark festival. Below, Rivas shares his insights on crowdfunding trends, making One Spark profitable and crowdfunding's future. Happy third anniversary, One Spark.
Midori Yoshimura: How has the One Spark Festival changed over the past few years?
Elton Rivas: It went from an idea on a napkin at a coffee shop into a brand that has had an impact on two sides of the Atlantic Ocean. A lot has changed! Going into our third year, One Spark has increased 13 awards from $10,000 to $15,000, and potential capital investment from $1 million the first year to $3.25 million for 2015. The biggest change this year is official One Spark projects can now offer rewards-based crowdfunding to contributors, similar to Kickstarter and Indiegogo. Every year, we take the month after the festival to survey attendees, creators (anyone who enters a project into One Spark), sponsors and volunteers, and take that feedback and make changes based on it. We're still very much an early-stage startup/work in progress ourselves, and every year we strive to give attendees and creators the best experience possible.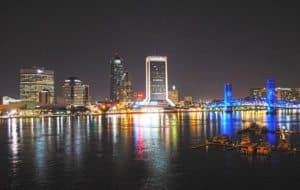 Midori: Do you see any significant trends emerging in the crowdfunding space?
Elton: Massive growth. We've gone from early adopters to now a mainstream adoption beginning to take place. Just as with any industry growth curve, the next step will be to "cross the chasm" of adoption, market niche formation (which we're already seeing emerge) and ultimately some signs of maturation identified by consolidation in the industry. The best news for those in the industry is that we're still well on the left side of that growth curve!
Midori: Will One Spark take advantage of the growing acceptance of equity crowdfunding?
Elton: Crowdfunding as an industry is projected to be a massively disruptive force and grow to well over $100 billion by 2020. One Spark is positioned well to help grow the industry whether it be equity-based or rewards-based crowdfunding.
Midori: One Spark is quickly becoming an iconic Jacksonville, Florida event. How is the city managing this new opportunity?
Elton: The support we've seen from the Jacksonville community has been mind-blowing. The timing was right for One Spark – our city was searching for something to connect all the dots and bring all the creative energy and inertia in the region together. One Spark has helped provide fuel to the fire to further grow the creative community and our startup ecosystem. It will take a continued public-private partnership for One Spark to reach its full potential in Jacksonville.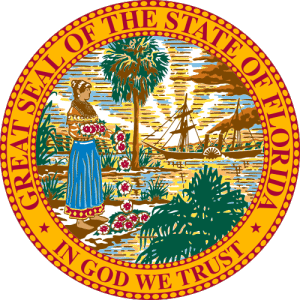 Midori: One Spark held its first international event in Berlin last year. What did you learn from this event?
Elton: Simply put, market validation. We learned that One Spark is a viable model in almost any market, which was both exciting and challenging to figure out the best pathway forward without cannibalizing resources for Jacksonville's massive festival. The Berlin community embraced One Spark START: Berlin, and it was a great trial run for the One Spark START business model which is, in essence, a "one day One Spark."
We're talking to a lot of other cities that have reached out to talk about hosting a One Spark festival and this could be a potential way to accommodate those requests.
Midori: Will you be organizing other events outside the U.S.?
Elton: First and foremost our focus is on what we've built in Jacksonville, Fla. Once we get through the week ahead, we will definitely be exploring opportunities to expand the brand and business. As a startup ourselves, we continue to vet new ways to become sustainable and support the mission of connecting ideas and resources in an efficient manner.
Midori: Have you considered ways to make One Spark a year-round revenue generator?
Elton: As a startup that is approaching the three year mark, one of our primary focal points is sustainability. We're considering a number of ways to generate revenue year-round. One such example is the potential to unpackage the week of the One Spark festival that occurs in Jacksonville into its components – Speaker Summit, creator showcase, pitch decks – and doing smaller events around those elements. This could provide a few major benefits to support our goals and those of Creators and is something we're starting to seriously consider.

Midori: Is One Spark profitable today?

Elton: Not yet. We're still a startup ourselves, with a great investor, Peter Rummell, and a wonderful group of sponsors that continue to find value from One Spark. As with many early startups, we're still exploring the best path to both short term sustainability and long term growth.

Midori: How do you see crowdfunding evolving over the next few years?

Elton: Crowdfunding is an industry in growth mode, figuring itself out and reacting to the demands of the market. We're still in the "early years" of this industry without a doubt. If asked to get out the crystal ball of predictions for where the evolution will take us, I'd say these two primary items. First, we'll witness the battle between major online rewards based crowdfunding platforms for the near-term as each tries to position itself as the industry leader. Next, the industry will have new entrants into the market that are focused on niche spaces whether that be more civic-oriented platforms, or equity-based platforms for early-stage investments.

Make no mistake, crowdfunding is here and has the potential to be one of the most disruptive forces in the financial markets in our lifetime. I encourage those reading this to get involved and support those with crowdfunding campaigns that inspire them. You can check out the Creators at One Spark by heading to onespark.com.

Sponsored Links by DQ Promote