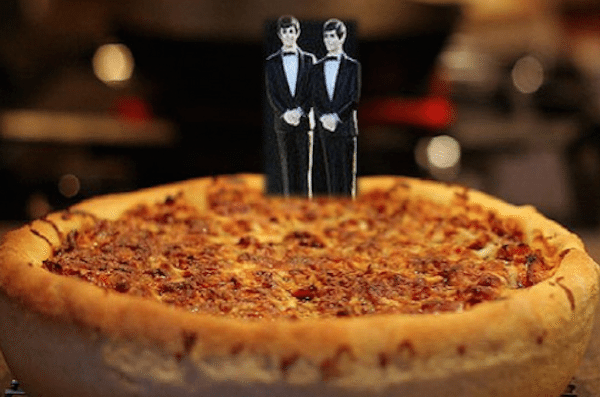 Showing support for the gay community in Indiana after the state unveiled the Religious Freedom Restoration Act and taking a stand against Memories Pizza, non-profit organizations, Planting Peace and Equity House have launched a crowdfunding campaign on Crowdrise called Virtual Pizza.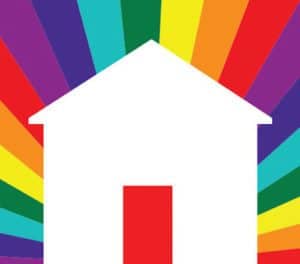 The new initiative was inspired by Memories Pizza's GoFundMe campaign. The Indiana pizzeria received backlash after its owners announced that they will not be catering to any gay couples. A production member of The Dana Show went on to launch the GoFundMe project and it has raised well over $850,000.
Explaining why they decided to launch the Crowdrise campaign, Planting Peace stated:
"Recently, nearly $850,000 was raised by the anti-LGBTQ movement for a family in Indiana who had to shut down their pizza shop after threats and backlash against them for their support of Governor Pence and the Religious Freedom Reformation Act and their negative stance on gay marriage. We find the idea of rewarding bigotry silly and shameful, so in response, Planting Peace urges you to join us showing support to the LBGTQ community by donating to our virtual pizza fundraiser.

"Buy a virtual slice online and the money we raise will go to support beds for the LGBTQ homeless. While one family is being supported with nearly a million for acts of bigotry, there are LGBTQ people being rejected by their families and society because of these very acts of bigotry. Don't let acts of hate overshadow acts of love and compassion; please take a stand with Planting Peace."
During a recent interview with the Huffington Post, president of Planting Peace, Aaron Jackson stated:
"[Memories Pizza's] fundraiser is a clear example of celebrating hate, and a clear example that we still have a long way to go in the LGBTQ movement. The world has so much hurt in it, and it's a shame that with so many serious issues facing humanity, people are putting their resources toward a campaign that sends such a negative message to society.

"In response, I wanted to try to raise money for something that will actually make the world better and send a message of support to the LGBTQ community. The best thing we can do in the face of something so negative is to do what we can to turn it into something positive."
Since its launch, Virtual Pizza has raised over $40,000.
Have a crowdfunding offering you'd like to share? Submit an offering for consideration using our Submit a Tip form and we may share it on our site!