Ready to share some details about his company and its popular invention, SkyCloud Vaporizer, CEO of Kandypen Graham Gibson sat down with Tech.Co to discuss the project's success and an investment it received from Just Develop It.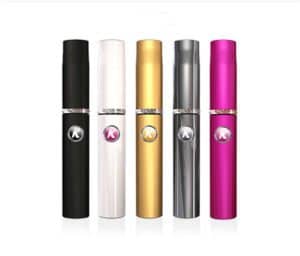 During the interview, Gibson revealed the key goals of the company, which first gained popularity through its Indiegogo campaign last year:
"We're trying to change the game in a world and industry where every product – vaporizers – virtually do the same thing. We have to keep coming up with new items to give our customers, and we've been successful."
Sharing details about its recent investment from Just Develop Its' CEO, Gibson stated:
"With this investment, Kandypens needs to scale as fast as possible so the competition has no time to catch up. We want to be the Apple of the portable vapor industry."
Explaining his branding efforts, Gibson said:
"I research the industry I'm interested in before I get into it. I look at all the competition and companies, and buy all of their products. Currently my office looks like a chemistry lab. But I made a list of all the things I thought could be better with products, and when I created the SkyCloud, K Vape, and the Black Edition I was giving the consumers what I think they needed and wanted."
Also revealing his thoughts about the company's competition, Gibson noted:
"Some of the issues we've seen in other vaporizers are pens breaking, atomizers falling off the battery, or having the entire vaporizer falling into pieces if handled improperly. One time I put a competition's vaporizer in my pocket and when I went to use it, [I] couldn't find the top part: it had fallen off completely."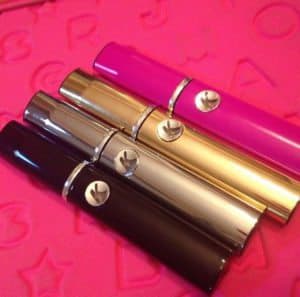 In regards to customer responses, Gibson added that he thinks the best part of his day is reading their thank you emails:
"We'll get emails from people who were in a bad car wreck, injured military veterans, or have debilitating diseases. They say that our product has allowed them to do the things that they love in their life on their own schedule."
Have a crowdfunding offering you'd like to share? Submit an offering for consideration using our Submit a Tip form and we may share it on our site!