Alphaworks, the equity crowdfunding sibling of Betaworks, has rebranded as Quire, launching a redesigned site adding new features for users.
Alphaworks has launched several, highly curated, equity offers in past months. The platform allows the crowd to join alongside professional investors / VCs to invest in promising, early stage companies. While only allowing accredited investors to participate today,  Quire is clearly geared towards engaging – and inevitably allowing – non-accredited individuals to invest at some point in the future.
Erin Glenn, CEO of newly minted Quire, is not enthusiastic about new Reg A+ rules (described as a "Trojan Horse"), but she has been a vocal proponent of the potential of Title III of the JOBS Act (retail crowdfunding).
In a blog posting, Quire introduced the new platform;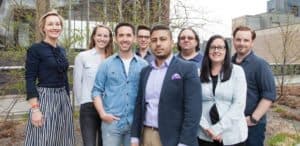 Quire's definition is layered — literally. It is an 800 year old word meaning sheets of paper, stacked then folded to make a section or folio. When bound to one another, they form a manuscript or book, creating a story that lasts for ages. It is a word of strength, unity, boldness and invention.

Our new logo embodies this. The Q is a collection of circles; the simplest of elements, joined together to make a more powerful whole. Our use of green symbolizes harmony, growth, and prosperity.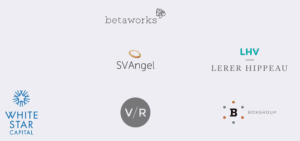 Quire seeks to "empower people to become owners of the companies they love".  While still only accepting  accredited types, Quire will allow anyone to "follow" companies to track their progress and at some point in the future, when situations change, perhaps invest.
Quire / Alphaworks has chosen a propitious path of combining established investors with those possessing a smaller bank account. This model has proven effective on funding platforms like SyndicateRoom in the UK and global platform OurCrowd. While there will always be risk associated with early stage investing, aligning professional investor interests with those of the "crowd" is a wise choice – and one we believe will prevail in the future as crowdfunding platforms differentiate in the fast evolving space. Quire is their vision for the future of investing.
Glenn recently stated, "we are excited about a world where small companies can raise funding from the people that care about them the most". Simultaneously she chastised the SEC in its hesitancy to act on Title III rules noting that;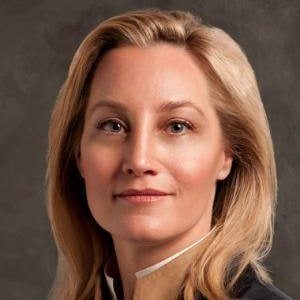 "One of the SEC's objectives is to protect investors. And of course, private company investing is high risk … But instead of disallowing the public from investing, the SEC should enable fair access. To us, that means individuals having autonomy and greater ability to take part in investment opportunities, regardless of their income or net worth."
Sage advice for the regulators working on F Street in DC.

Sponsored Links by DQ Promote