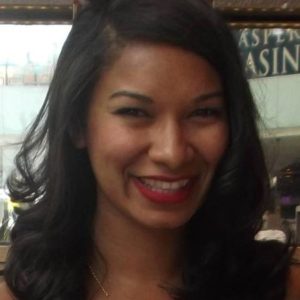 FicShelf has launched a new crowdfunding platform to help authors finance the editing, design and publishing of their books. The new site hopes to assist authors to make a living from their talent, and through connecting independent authors with editors, proofreaders and designers. Authors can then fundraise via the platform, and use the proceeds to hire their own team. FicShelf, founded by CEO Monique Duarte, joins other crowdfunding portals like PubSlush that have targeted the book /ebook space.
"When you're in the midst of something new, it's important not to forget what you've already learnt. Swept away with the tide of self-publishing, many people forgot the importance of the traditional processes that had formed the basis of the publishing industry," said Monique.

"Here at FicShelf, we believe that all books need a good editor, proofreader and cover designer. But we also believe that talented authors should be able to make a living from their skills, and that finance should never be a barrier to great writing. That is why we have built our brand new Funding Platform, and we are delighted to be able to announce the launch with such talented authors on board."
The platform launch is being led by three independent authors who won a competition for writers with an as yet unpublished manuscript.  The three authors launching with the site include:
Jodi Rose
Jodi is an artist, and has spent the past 12 years travelling the world in search of "the secret voice of bridges". She creates her own unique music from capturing the vibrations of suspension and stay-cabled bridges, and even hit the headlines for engaging in a marriage ceremony with a 600-year-old French bridge in 2013!
Robert Wilkinson
Robert's "life long dream" is to publish his own novel. Not Like Alice is a coming of age tale with a dark side, which drifts in and out of the shadowy veil of the other world, with themes of ambition, greed and political ruthlessness.
Robert currently works in Local Government, supporting businesses and tourism activities in North Nottinghamshire.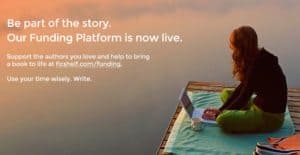 Patrick Garrett
Patrick's first novel was entitled Carbon Copy, but he has since re-titled it Ultimately a Failure and moved swiftly on. Upon a Painted Ocean is his second novel, and his "first to be proud of".
Jodie was quoted on the new publishing platform;
"FicShelf offers an extraordinary platform to work with professional collaborators on editing and designing a beautifully produced book. I am thrilled by this chance to focus on editing my diaries and reflections to offer a glimpse into the life of a bridge nomad in this hybrid travelogue, memoir and alternative cultural resource. As I continue to live a nomadic life, with all the uncertainty that entails, being able to harness the energy and creativity of this fantastic platform and bring the book to fruition is a truly exciting moment."
Sponsored Links by DQ Promote