In an effort to help those who were affected by this past weekend's devastating earthquake in Nepal, five crowdfunding campaigns on Indiegogo have successfully captured over $100,000 for the cause.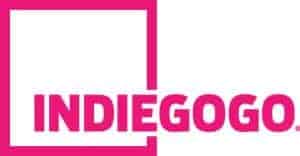 According to BBC, at least 3,617 people are now known to have died in a massive earthquake which hit the country on Saturday. The National Emergency Operation Center has reported that more than 6,500 people have been injured. More than 200 climbers have been rescued around Mount Everest, which was struck by deadly avalanches in the 7.8-magnitude quake.
The following shows the description of each campaign to those who are looking to help fund the projects:
1. Nepal Earthquake Relief Fund
Currently seeking $50,000, backers will help provide food, blankets, and medicine to Nepal citizens. the campaign's organizer stated, "We, Lokesh Todi (currently in Kathmandu, Nepal) and  Aditya Todi (currently in Boston, USA) are coordinating international fundraising efforts to support and sustain the work of local NGOs and first responders on the ground.  The goal is an achievable $50,000 that will go a long way in Nepal. It will be a uphill battle to restore any sense of normalcy and we hope that you can keep Nepal in mind over the next few days and donate whatever you can."
2. Urgent: Israeli Relief to Nepal-Tevel
This initiative was created by the Israeli organization Tevel, which is also looking to raise $50,000 so that its volunteers may travel to Nepal to help those in need. The organization shared, "Having worked in Nepal in the last 8 years, we are devastated by the destruction and loss of lives  in the recent earthquake. With 47 Israeli team members and 55 Nepali staff currently on the ground, we are committed to helping our Nepali friends and communities recover from this tragedy."
3. Earthquake Nepal : Accommodation & medical camps
Ready to help out medically, this campaign originally sought to raise $2,000 so that it may build temporary medical camps for the victims. The campaign's organizer revealed, "The design and material is modified so it's cheaper and quicker to build. Logistic is a nightmare as well as getting the materials. Nevertheless, we installed one huge tent in Chitwan medical college. There are lots of victims from Lamjung who need shelter over there. Tomorrow we will get 10 canvas. We will leave to Gorkha the day after. We hope to install at least 10 canvas a day if everything works out."
4. Nepal Earthquake Relief for Rural Communities
This project is looking to rebuild two rural communities that were destroyed in the earthquake. Its description reads, "The purpose for this particular campaign is for two areas one being in Taame in the Nuwakot district, Nepal which is around 100KM north of Kathmandu and another for the Village of Thame which is closer to Everest. The Taame and Thame areas as well as the  schools built by the Nepal Green Tara Foundation have been damaged and there have been injuries and fatalities including at least one of their teachers and several children dead 120 dead and 400 seriously injured and there are likely  more cases of distress.
"Lots of the current relief activity from larger charities will naturally go to the Kathmandu area however we hope that through this campaign we can not only directly support the Taame and Thame areas but also raise awareness of the plight of those who have been affected but are not residing in either Kathmandu or on Everest Basecamp."
5. Rebuilding Nepal- Immediate Relief Fund '15
Have a crowdfunding offering you'd like to share? Submit an offering for consideration using our Submit a Tip form and we may share it on our site!