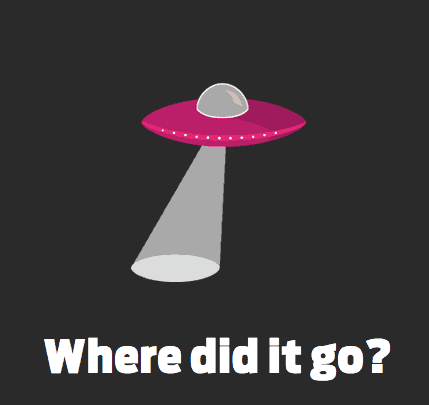 On April 8th CloudSolar celebrated its successful crowdfunding campaign on Indiegogo. The small company had hit 146% of its funding goal raising $446,706 for its project that allowed individuals to purchase solar panels on a remote CloudSolarFarm which would then sell energy back to the grid. Backers would be part of the renewable energy push by reducing the need to use fossil fuels.
Unfortunately for CloudSolar the celebration was short lived.  According to a report in the Boston Business Journal, Indiegogo shut down the successful campaign after the close and now the startup is suing the crowdfunding platform in Suffolk Superior Court.
At issue is whether or not the campaign crossed the line as being a security – a highly regulated space as we know. Indiegogo's terms of service demands that no project is "providing any form of financial incentive or participation in any profit sharing."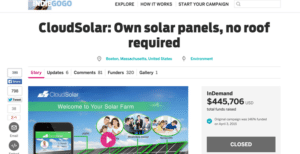 CloudSolar countered in their legal filing;
"[Indiegogo] unilaterally suspended CloudSolar's campaign" earlier this month. On April 9, according to court documents, "Indiegogo notified CloudSolar of its intent to permanently dispose of the entire $400,000 … by refunding all contributions." It's not clear why Indiegogo decided to suspend campaign after it was initially approved."
According to the report, initially CloudSolar sough a temporary restraining order against Indiegogo and then withdrew a request for preliminary injunction. Apparently the two sides are working towards a resolution to the enigma.
The Boston Business Journal communicated with CloudSolar who stated they are currently working towards a mutually acceptable resolution.  Indiegogo stated this was the first ever lawsuit filed by a project creator against the crowdfunding platform.
Have a crowdfunding offering you'd like to share? Submit an offering for consideration using our Submit a Tip form and we may share it on our site!